Zasto nije bela, zasto?

Nije bela , da mogu da te troluju za bozic nakon sto kupis day one.

Dodate slike same konzole i pakovanja.
Sexy looking hardware, nema šta.
Novi je sistem hlađenja, custom, a i 15nm je čip. Mislim… Neće oni ponovit RRoD fijasko, ne brini

Videcemo to sklapanje konzole… Zvuci zabavno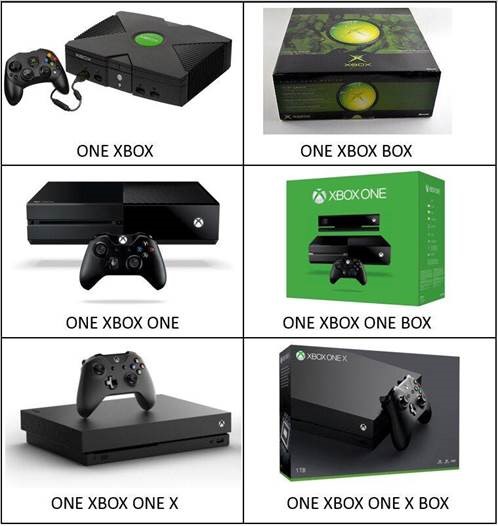 Da li neko zaista zapravo gleda ove klipove o sastavljanju i rastavljanju?! Milan bas ne stedi storage na hostu foruma

Ovaj fejk lik Major Nelson je u intervjuu sa Kilijem priznao da ne zna ni koliki hard disk su stavili u X.
Jel to bese tehnologija koju koristi drljavi Pro ili je u pitanju true 4K?

Drljavi Pro ima eksluzive, za razliku od Xiksa

lol
Jel ovo dev kit ili će stvarno imati ovaj displej? Bas bi bilo cool da je ovako.
Dev kit only
Mada zna MS da popusti i ono.sto kupci traze odradi. Tako da mozda neka revizija u buducnosti bude sa ekrancicem. Ali.ovo.stvarno izgleda super

Pogotovo bi bilo lepo da pokazuje koliko je nesto skinuto i kojom brzinom se skida…
Ah pa ovo su morali da ubace u finalnu konzolu umesto dosadne crne kutije, svi bi bili u fazonu shut up and take our money.
Mogli su raznorazne indikatore da stave, mada i samo logo od igre izgleda toliko futuristicki da nemam reci.
Evo lepog artikla. Za sklapanje PC sa slicnim performansama kao X trenutno je potrebno skoro 950$. Do izlaska X ta cena ce pasti, ali i dalje ne toliko da se približi ceni od 500$. Tako da traziti cenu od 400$ je nerealno.
Zamisli samo kad bi sve rapolozive resurse ove konzole iskoristili za pravljenje igre u 1080p… Kako bi to brutalno izgledalo… Ali jbg, 4k je ono sto prodaje ovu konzolu…
Procitah vest da bi pc istih performansi kao sto je one x kostao danas 950 dolara.