Ko je ono lepo rekao da ce da upakuju i naplate tih 60 fps-a?





Mada sam ja mislio na PC verziju, gde će ovo izaći 100%.
Uncharted 4 remasterovan za ps5.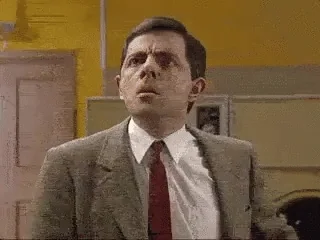 Pa samo ubace 60fps u kampanju i to je to

Uncharted da igram ponovo me slabo zanima. Lost Legacy bih rado probao ako ne bude skup.
Koliko li će da košta ovaj upgrade za ps5
10e ako sam dobro shvatio svi apgrejdi ubuduce (ukoliko vec nisu free)
Dal ce vaziti upgrade za igru na PS plusu

Ne bi trebalo da ima veze odakle si je nabavio.

Mislim da je FF7 imao ovaj slucaj. Nisi dobijao free PS5 upgrade ako si igru dobio kroz PS+.
Nema sta da mislis, upgrade se nije odnosio na igre dobijene kroz ps plus pa sam siguran da ce ista prica ostati i na dalje.
Nije ni bilo puno primera, jedina igra za koju se mogu setiti da je dobila upgrade i da su je delili uz PS+.

I to je tacno

nema sile da Sony da free upgrade. Bice simbolicna cena za upgrade
FF VII mozda i nije dobar primer jer je to bilo pre "skandala" sa Horizon apgrejdom i promene cenovne politike za apgrejde, tako da verujem da ce omoguciti 10e za Plus verziju, Dzim R. je jasno rekao da ce sve PS4 igre imati upgrade na PS5 za 10e. Moze se desiti da bude i besplatan.
Mislis da je bolje da "potrcim" i kupim Uncharted LL (ps4) pa neka cuti igra do releasa PS5 verzije, odnosno upgrade-a?
Sacekas, vidis kakva je situacija i onda odlucis. Ovako unapred lupati glavu nema puno smisla.

Pa ne bi me čudilo da original verizju samo povuku sa store-a i da ostave samo ove skuplje verzije kao što su uradili sa GoT valjda. A naplaćivati 10 dolara za veći fps je smešno i tužno u isto vreme. Toliko su jadni
Ali im prolazi

komsija uzeo pre neko vreme PS5 i GoT na disku za PS4. Presao igru i zove me pre neki dan da mu ubacim 25£ na nalog. Hoce da nadogradi GoT na directors cut. Mozda jesu bezobrazni ali im to sve ocigledno lepo prolazi a lova samo kaplje.
Pa prolazi za fanbojeve koji pravdaju svaki njihov potez. Čitam komentare za Horizon fijasko koji su napravili i prvi komentar glasi "I got ps5 so i don't care". Kao korisnik opljuvaću čiju god stranu kada se ciganišu ovako, stvarno me ne zanima da li je Ms i Sony. Ali ta Sony populacija koju vidim u komentarima na Gamespot-u, to je klasa za sebe.

Toksični su do besvesti.

Ni jedan validan argument da iznesu nego se svodi na to "Dude, if You dont have 10 bucks to pay for upgrade, than go and play Roblox". 10 dolara nije problem, ali je problem to što su ljude ubedili da je to dobra stvar što oni samo otključaju fps (jer izbacuju igru i za pc) i to je to. Uostalom, sad kad razmislim i nek šišaju takve likove.

Ja ću da ih pljujem dokle god ne isprave to ciganisanje kojim se bave. Nije kao da je njima bitno ali eto