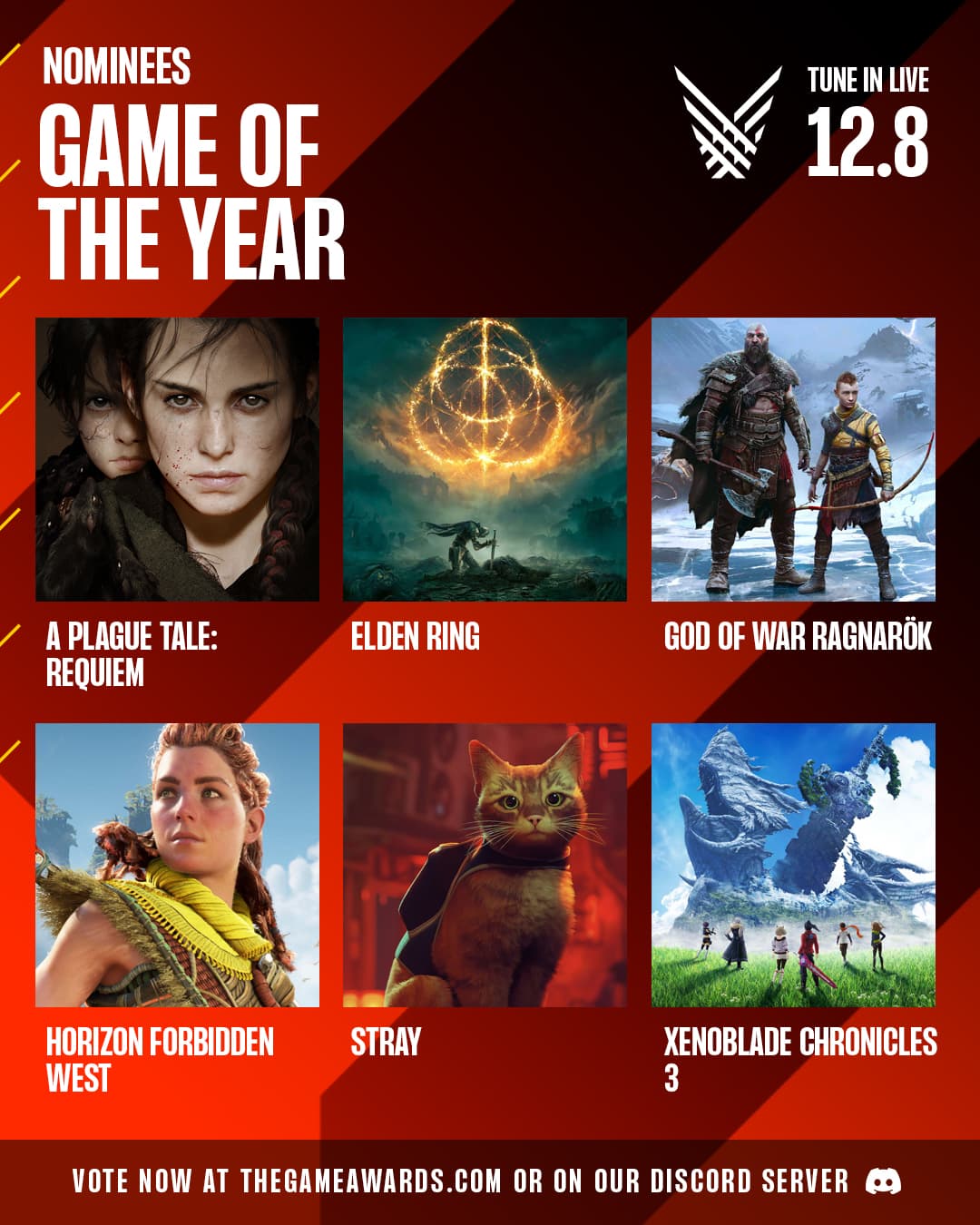 A Plague Take: Requiem
Elden Ring
God of War Ragnarok
Horizon Forbidden West
Stray
Xenoblade Chronicles 3
I posle se neko šali Sony has no games

. Mislim, pobediće Elden, ali opet Sony dominira kvalitetom.
Moram spomenuti i ovu kategoriju: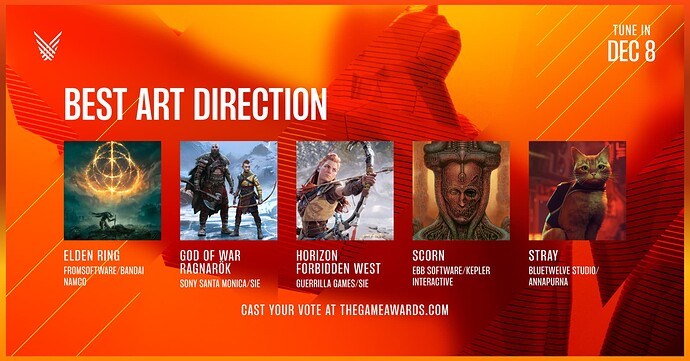 Ogroman uspeh za naše ljude iz EBB-a. Naći se u ovakvom krugu odabranih. Svaka čast.
Na kraju pobedi Stray

Glasao zam za Stray zato što ga nisam igrao.

Ja nisam igrao ništa sa liste pa sam glasao za Elden

Ko je to ovde toliko igrao Xenoblade videlo bih da znam

. Nego to ovi zeleni pošto nemaju svoju igru guraju jedinu Nintendo sa liste, a kontam niko na forumu probao igru nije

Da je moglo scorn ja bi glasao za njih
Zelene tugice

Hahahaha,ionako igram samo multi tu Sony nema šta da traži
Na zalost Sony trenutno dominira u MPu jer mogu kao ljudi da igraju sami na svojoj platformi Xbox mora u CP da bi nasao ljude za jednu BF2042 partiju

Reci mu Djole

Samo sam realan platforma ima igraca lagano pice COD,Warzone,BF sve im radi bez CPa
Igre koje ja igram i na xbox rade bez cp

Slobe moras pratiti trending

mani se tih starih igara
coldwar,apex,rocket,pubg,halo
2020,2019,2015,2017,2021




Slobi realno ne treba nova konzola, mogao da ostane na One X i sačuva kintu

Sačuvao sam i one x

Besmisao nagrada na stranu, Stray je fenomenalan, morao bi da pobedi makar u nekoj kategoriji. Mozda za umjetnicki dojam.
Elden Ring je ipak GOTY, prati ga tesno Ragnarok kao sto sam i predvideo.

Plague Tale malko zalutao. Xenoblade nisam uspeo da preguram uvodni nivo, zbog 25 fps-a. GTFO sa ispod 60fps u 2022.
Sifu je isto mozda mogao da upadne negde.