Ja mislim da nije bilo nikog ko to nije skapirao. Toliko je ocigledno da nije bilo vredno komentarisanja

Eto, a ja sam recimo bio: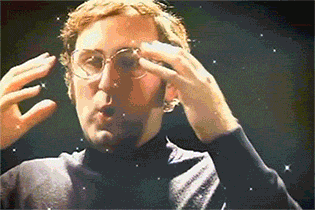 Pa sto niko o tome ne prica? Ne u smislu neke zavere, nego vise zasto niko ne pominje ociglednu vezu izmedju ova dva parcheta hardvera koje ce sony da izbaci prakticno istovremeno? I sto sam Sony o tome ne prica?
Negde ranije smo zakljucili, kada smo pisali o besmislu izbacivanja jace konzole od jace PS4-ke, da je jedini logican razlog tome zelja da PSVR radi kako je zamisljeno.
A Sony je oprezan zbog vlasnika regularnog PS4, iako je svima jasno da ce VR iskustvo biti bolje na jacoj masini.
Jasno, nisam mislio na nas po forumima, nego na zvanicne kanale – novinare i PR. I jedni i drugi uglavnom cute o necemu sto meni deluje ko ocigledna tema.
Slon u sobi, sto kazu englezi.
Dodato:
Deus Ex: Mankind Divided
PS4 Pro with a 4K display:
4K resolution and graphical improvements.
Windows 10 ima family share koji omogucava da jednu igru igra 10 ljudi(windows store)…
Omg. Da li je ovo nekako primenljivo na konzole?
Ako sam dobro razumeo, svaku kupljenu xbox one igru mozes da igras na windows 10.Da li vazi i obrnuto?
Da. Ali ovo nije to. Ovo je da mozes igrati na 10 racunara jednu kupljenu igru preko Windows-a tj 10 razlicith PC-a. Pa me zanima da li je isto i za konzole za "Anywhere" igre.
Sve pc igre koje imas na svom nalogu… Forza, GoW4…
Da li mogu da skinem igru za pc za koju je izasao crack, (komp mi je smesna konfiguracija) a onda igram na xbox-u? Izvinjavam se ako davim, konacno sl dan









na tvoju zalost ne…




Da to moze, sony ne bi imao sanse

Rekoh ja, resenje im je da naprave dual boot Windows 10/Xbox one.
Vec se opasno gubi smisao za posedovanjem xbone konzole.
Mogu da platim 60$ igru za xbox one, a mogu i da sacekam crack na pc nastelujem settings na normal i cepam…uz crack naravno…
Sve se svodi opet na smisao ''reklama''…
Bolje da 6 ljudi daju po 10e za igru nego da je piratizuje neko…
Samo me jos zanima zasto nije podrzan region Srbija i okruzenje…
Koja je to fora…
Kao ''To je sirotinja, a ako neko od njih i ima para, iskuliracemo ga jer zivi u Srbiji…''
ZASTO? Ako zelim da vam dam pare sa regionom Srbija, zasto je to problem…??
Mi smo jako malo, a siromasno trziste. Region trazi da imas ceo tim ljudi zaduzen za razvoj, lokalizaciju i podrsku, samo za Srbiju.
Malo ljudi u Srbiji ima para. Ne samo u Srbiji, vec i na Balkanu. Ne isplati se. Kod nas sve sta je uvezeno je skoro pa duplo skuplje nego u EU. Srpska politika je sto se tice uvezenih stvari veoma losa. Evo 2 primera iz gaming industrije:
Graficka kartica AMD RX 480 se u Americi prodaje po ceni od 200$, u EU 200e a u Srbiji 300e. Bezobrazluk, ali oni tu ne mogu nista…carina+pdv+marza…
Udjes u Games da kupis igru na disku…cvrc…9000din za Xbox One/PS4. Dok je u USA/EU 60e/$ sto mu dodje 7000-7500. Srbima svaki dinar znaci…zasto bi kupio na Srpskom storeu za 9000din ako moze na Americkom na 7000.
Da bi se ubacio region u podrsku…potrebno je izdvojiti novca…verovatno postoje i neko ugovori sa bankama i sl…ne zele da se zamajavaju za mali profit ili gotovo nikakav.
Taj fazon…
Da nismo sirotinja, al bi bila sinhronizacija… Nikola Djuricko i ekipa :slight_smile
Sva sreca imamo net solidan u Srbiji pa se snalazimo.U mnogim delovima Severne Amerike npr imaju losiji net nego mi.
Neko je ovde postovao portabl monitor za ps4.''Pasuje'' li za pro? To bi onda bilo 5 ''kriski''?
Mogu da mu dodaju i projektor - '6 'kriski'',itd