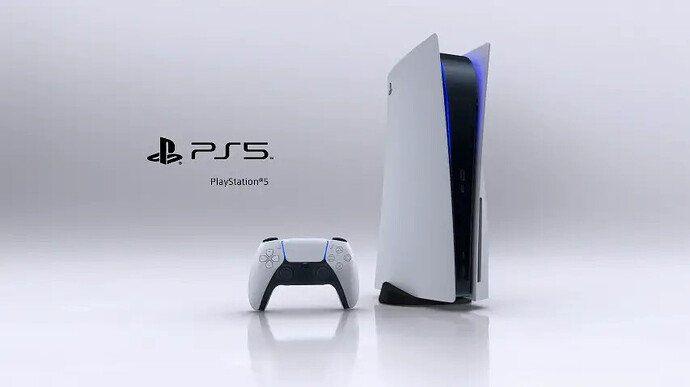 Continuing the discussion from PlayStation 5 i PlayStation 5 DE tema (Vol 1) - #10052 by jahalang0112.
Previous discussions:
Kupi Nikola, neka ti skuplja prašinu kao i sve ostalo što si pokupovao


@jahalang0112 cestitamo. Post br 10.000 je tvoj

@MladenVR neka ti skuplja prašinu - I to me boli uvo

Bice ono "Prodajem električni šporet iz Pirota, nikada uključen na trojku"

Ali bez zezanja ti dodatni tasteri znace u nekim igrama. Ne u svim igrama ali recimo igrati Halo sa obicnim kontrolerom uopste nije isto. Na dodatnim tasterima mi je skener (sonar

) i jos mnogo stvari koje skracuju vreme potrebno da reaguješ. A ja kad imam sat slobodnog vremena, vreme mi znaci sve

Bitno da smo xbox forum, a to sto je playstation 5 tema jedina tema koja je otkako je sveta i vijeka zatvorena sistemski zbog 10k postova, nije ni vazno

Od toga 9000 off postova

Velikodusan si

Koja nepravda.

Horizon je za 3 koplja bolja. Minimum!
Nisam igrao. Nije za mene, ja sam retard za to.
Samo youtube Mare i postaces expert za Elden Ring.
Mnogo se gine. I to od A do B nisam ja nigde rekao. To ste izmislili.
Nisu moje reci. Ja prilicno slikovito opisem sta mi se ne svidja i to nije to.
Ne mogu, teska je svi kazu. Ne daju mi se pare kada znsm da ndcu izdrzati duze od 10min
Jel prelazio neko Hot Wheels? Znci drugu bos trku u drugom svetu sa onim esid oblacima i dinosarus glavom igram 2 dana i ne mogu da predjem. Medium tezina ali pakao. Mislim da cu odustati. Bas je tesko.
Igra moj klinac ali ne moze da predje te zeznute staze. A ja nemam zivaca da vozim. Tako da on pici. Videcu gde je zapeo on.
Ja prešao sve, čak sam sada digao težinu na expert i iznova prelazim jer mi je žao što sam prešao igru

Uzeo Hondu s2000, nagruvao je na max i deri.
jedva sam presao Scorpion bos trku. Znaci da me je stigao u poslednjoj deonici tacno bih obrisao igru. Zajebane su ove bos trke uzas