Ne bih preporucio nikome da krene odmah mode "Give me God of War"



Al me bacate u bedak sa tim 10bitnim HDR TV, a ja pre dve godine kupio Samsung 48H6400

Koliko kosta takav gaming tv?
A šta će tebi kad se igraš na Switch-u

Igram se na Switchu ali to ne znaci da sam operisan od drugih platformi

Auuu, hard je bas hard, moraću da spustim na normal…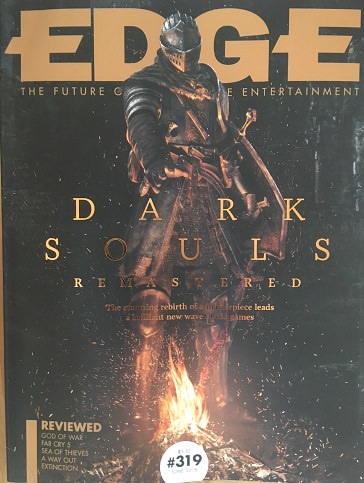 EDGE review stigao, osmica.
God of War – 8
Sea of Thieves – 7
Far Cry 5 – 6
A Way Out – 6
Extinction – 3
Scribblenauts Showdown – 3
Minit – 6
Detective Pikachu – 6
Play! Zine review stigao, 95. Idemo

To je to znaci ipak je dobra igra, poricem sve sto sam ikada rekao

I treba, beše oni dali vodoinstalateru 7.5. Znaju ljudi šta je dobro

Sea of the thiefs 7 , a god of war 8

Toliko o njima

Trazim nekog za share preko razmene. Ja sam nosilac tako da trazim guest-a, ako ima zainteresovanih naravno.
@padawan zato sto je gost.
Mogu i da shvatim da neko kupi novog nosioca, ali za gosta tolike pare je cisto bacanje novca.
Achivmenti i sve ostane na tom nalogu koji posle ode dalje, znam da to nekom i nije bitno.
Ali ljudi sa kojima ja pricam i kojima se druzim ucek su za nosioca, a gost samo za pes/fifa/nba…
Okačio sam video pre 2 dana

Kad si vec pomenuo Zeldu BotW cini mi se da su pokupili neke fore iz te igre. Ona fora sa stitom, a i neki bosovi neodoljivo podsecaju na bosove iz Divine Beast