Developer: MercurySteam
Publisher: KONAMI
Engine: Mercury Engine 2
Platforme: PC, Xbox360, PlayStation 3
Datum izlaska: 25. februar 2014.
[SIZE=4]Gameplay[/SIZE]
Kao i u prethodnim delovima igrac ima ulogu Gabriel Belmont-a, sada poznatog kao Dracula. (Objasnjenje kako je postao Dracula se krije u DLC-evima za prvi deo igre, Ressurection i Reverie). U pitanju je naravno open-world tip igre, ovog puta sa kamerom koju kontrolise igrac za razliku od prvog dela gde je kamera bila fiksna. Igra je smestena u moderno doba, sto u neku ruku odstupa od cele Castlevania scenografije, naravno nije sve u tom vremenu, preplicu se moderno doba i onaj stari smek Castlevania igara vidjen u prvom delu, u glavnom delovi koji se igraju u Drakulinom dvorcu.
Na pocetku igre igrac kontrolise Dracula-u koji je u punoj moci i poseduje sva svoja oruzja. Glavno oruzje u prvom delu bio je Combat Cross u ovom delu tu ulogu zauzima Blood Whip, po nacinu izvodjenja maltene je identicno kao i ono iz prethodnog dela. Light i Shadow Magic u ovom delu menjaju Void Sword umesto Light Magic, i Chaos Claws umesto Shadow Magic. Void Sword pomaze u regenerisanju energije i ima manju razornu moc, dok sa druge strane Chaos Claws zadaju jace udarce protivnicima ali zato nemaju moc regeneracije, naravno ne crpe energiju dodatno.
Po tvrdnji producenata igre, duzina igre je nesto veca nego u prvom delu, koji je trajao nekih dobrih 20 sati, manje-vise, zavisno od nacina igranja same igre.
[SIZE=4]Priča[/SIZE]
Drakula se budi posle mnogo godina nakon dogadjaja iz prvog dela igre (nesto sto te mogli da vidite posle credits-a u prvom delu). Zobek ga upozorava na povratak Sotone (u jeaa kako ovo zvuci :)), sto naravno tera glavnog lika na to da povrati svoje moci koje su oslabile tokom vekova kako bi mu se ponovo suprotstavio. Kljuc za vracanje moci lezi u Drakulinom dvorcu. Naravno, ceo Belmont klan, a i Drakulin sin Alucard (Trevor, opet dogadjaji iz Mirros of Fate dela) hoce da uniste dvorac.
To je nesto u kratkim crtama kako bi eto cisto zagolicali mastu igraca, a pritom da ne otkrijemo sve detalje i ne spoilujemo igru.
Screenshots:
Void Sword u akciji

Preplitanje starog i novog ambijenta u igri, posto se sve nekako vrti oko Drakulinog dvorca

Stari ambijent igre

Chaos Claws

Traileri: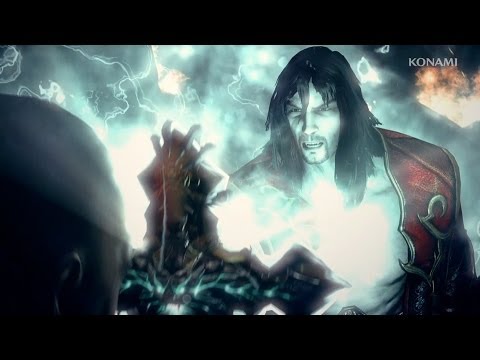 Gameplay: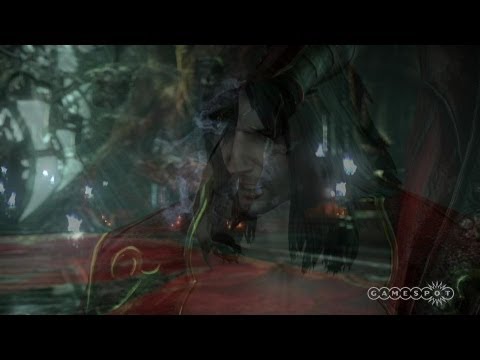 Specijalna izdanja igre: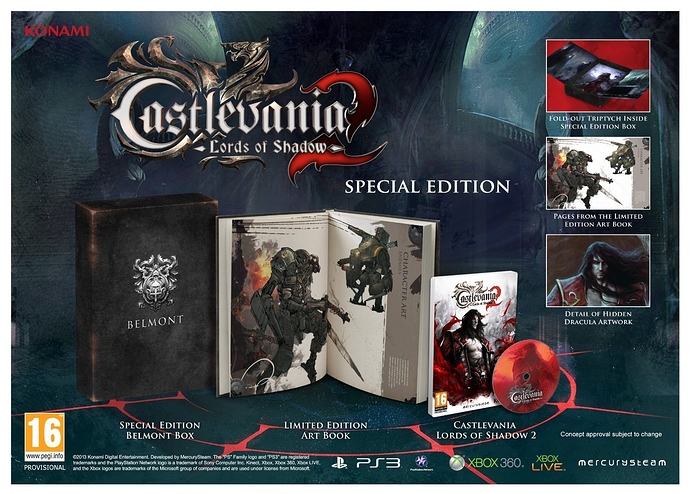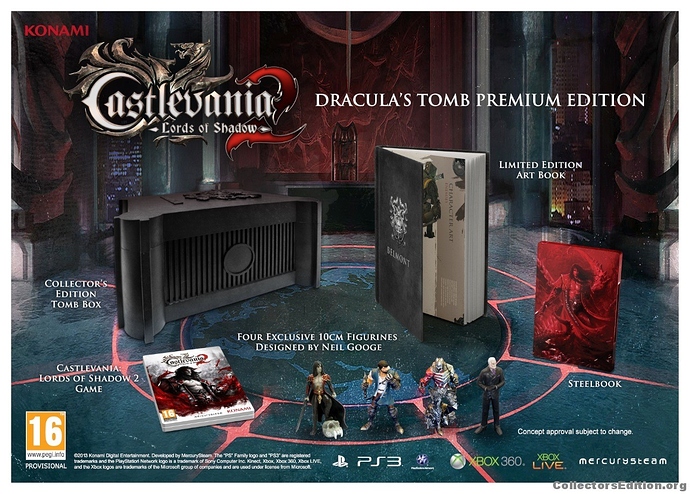 Four highly detailed miniature figurines (~10 cm) designed by comic book artist Neil Googe (Judge Dredd, Wildcats)
A4 hardcover art book
Exclusive Steelbook
Konami has also have revealed that they created an alternative Steelbook Edition for pre-orders from Zavvi, which is encased in a metallic cover featuring an exclusive image of its central figure, Dracula