Hm, midrange graficke zog mininga kostaju kao ceo series X. Ako ovo potraje sa mining goldrush-om i nestasicom poluprovodnika, dugorocna perspektiva PC gaminga je upitna.
Ali realno, u indiji ce se terati na necemu jos gorem…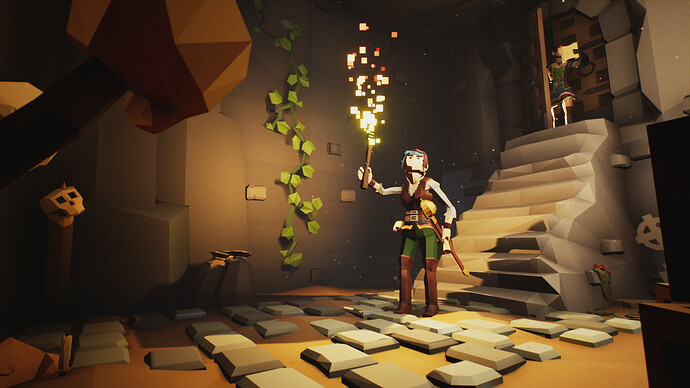 Next: Uncharted mobile. ROI 800%.
A PS5 je vec visoko profitabilan. Doduse, ne za Sony nego za scalpere.
Pa HZD im se već 2X isplatio u odnosu na ono što su uložili za PC port. Za PC gaming ne moraš imati najjaču moguću mašinu, može i high end koji već nije zanimljiv minerima. Sony je shvatio koliko para ostavlja na stolu a može fino da zaradi. Jednom kad osete te novce, sve će gurati na PS5, PC i mobile day one.
xbox has no games

morao sam
Ja iskreno sumnjam da će gurati Day 1 na PC i PS5 ali da će ih svakako kasnije portovati na PC, to hoće. Što kažeš, oni su ekstra prošli sa HDZ. Sigurno će još bolje proći sa Uncharted 4. Čitao sam da je i Days Gone bio pun pogodak što se finansijske strane tiče. Sad već vidim talas igara koje će stizati na PC. Ghots of Tsushima, God of War, Spider-Man itd.
Pa nece nikada biti day 1. Oni samo hoce da bilduju fanbase za IP-jeve plasirajuci 5-6 godina stare igre na trzista u razvoju. ROI je 5000% jer samo treba da portuju igru. Menadzeri lajkuju takve stvari.
Za sada ne, ali za dve tri godine 100%. Jer što više igru približiš day one izlasku više zaradiš. $70 dolara možeš bez problema da ponudiš sa prvim danom izlaska, kada izađe kasnije to je već teže. Drugo, igre su sve skuplje a Sony igre se odlično prodaju u prva tri meseca, u tom periodu zarade najviše.
Death Stranding je izašla posle šest meseci, HZD posle tri godine… Verovatno će prvo veliki broj starijih naslova da portuju prvo ( mada izgleda da i Demon's Souls dolazi).
This will not age well

.
Ne mora prvi dan. Dovoljno da izadje i za 1god opet super.
Ma da su ovi rudari stvarno.usrali zivot svima koji vole PC igranje. Jebes ti posao kada PS5 kosta manje od neke prosecne jadne graficke.
I to skalpiran PC… da, katastrofa… Meni je vrhunac sto je nVidija izjavila - nemojte da kupujete graficku kartu ove godine za gaming. Ne moze jadnije od toga.
Kad xbot prizna, šta dalje reći

Nek daju i boost verziju od 60 fps-a za ps5 pa posle nek je izbacuju gde god hoce.
Prva odigrana next gen igra kada sam uzeo ps4 ivilica do poda i meni i drugaru. Obozavam Uncharted, samo da bude nekog nastavka.
Zbogom Sony eksluzive