Uncharted 4: A Thief's End is easily PlayStation 4's most eagerly anticipated upcoming exclusive. Due out in 2015, Uncharted 4 seems primed to end Nathan Drake's adventures, and by the look of it, his presumably final adventure is shaping-up to be rather beautiful.
Our first look at the game was at this past November, when Uncharted 4 was revealed to the world. Since then, we've had precious little information about Naughty Dog's upcoming title, other than a brief trailer at E3, along with some other news tidbits. Then, in late September, we got a glimpse, albeit minor, of what Nathan Drake will look like in-game. Now, thanks to Naughty Dog's Twitter account, we've gotten another look, seen below.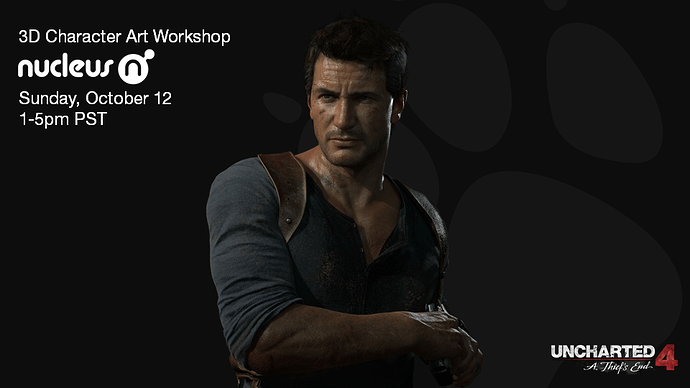 This image is made to tease the closing of Naughty Dog's 30th Anniversary celebration with a 3D modeling lecture; the imagery of Drake is presumably from the talk the art crew at Naughty Dog is preparing to give this coming Sunday.
Naughty Dog has already commented that the E3 trailer wasn't pre-rendered; it was running in-engine. Therefore, it's safe to assume that this imagery, which looks on-par with the trailer, is also in-engine. However, whether Drake will look like that when actually playing the game ultimately remains to be seen.
This Drake imagery does beg one question, though: what are Sully, Elena, and the rest of the crew gonna look like on PS4?
[SIZE=1]http://www.ign.com/articles/2014/10/11/an-all-new-look-at-nathan-drake-in-uncharted-4?utm_campaign=ign+main+twitter&utm_source=twitter&utm_medium=social[/SIZE]