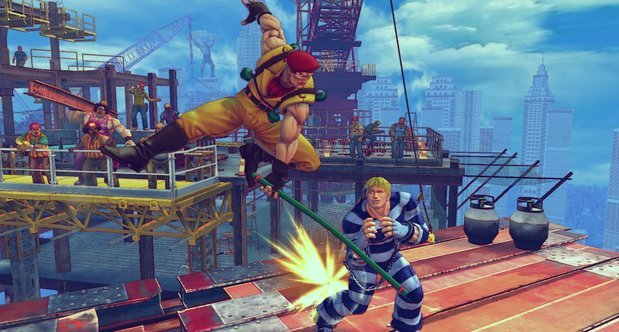 Capcom did not bring the fifth new Ultra Street Fighter 4 character to the inaugural Capcom Cup. However, they did debut a brand new trailer that shows off some of the latest SF4 incarnation's new game modes.
Ultra Street Fighter 4 will add a new team-based game mode called Elimination, which allows friends to band together in 3v3 matches. The winner will only recover a small amount of health before starting the next match, similar to games like Capcom vs. SNK 2. There will also be a new Online Training mode, allowing friends to connect to one another and practice their best combos.
Ultra Street Fighter 4 is set to do battle in early June on Xbox 360 and PS3 and in August on PC. Watch the battle continue in the new trailer below.