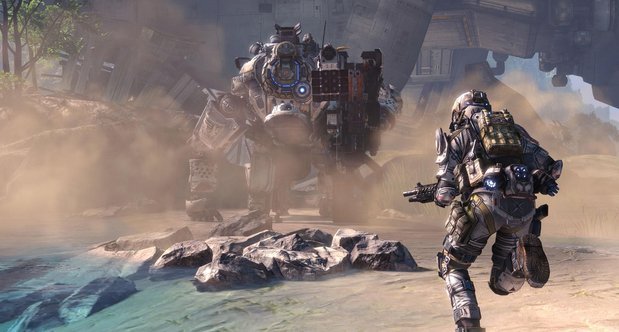 Titanfall is ready to take the battlefield on March 11 for Xbox One and PC, but those that haven't made the jump to the next-generation will have to wait a few more weeks. EA has announced that the Bluepoint Games-developed Xbox 360 version of Titanfall will not be available until March 25.
"In these last few weeks before launch, Respawn is in the final stages of polishing the Xbox One and PC versions of the game," said EA executive vice president Patrick Soderlund on EA's website (via Joystiq). "Bluepoint is doing the same with the Xbox 360 version. To give them the time they need to put the finishing touches on the current-gen version of the game, we are moving the Xbox 360 ship date to March 25 in North America and March 28 in Europe. The extra two weeks will ensure the full world of Xbox gamers has an awesome experience."
A Titanfall beta is scheduled to his PC and Xbox One later this month, but there is still no word on whether the playable beta will make its way to Bluepoint's version of the game.