http://thewitcher.com/en/news/view/12581/
The Witcher 3: Wild Hunt has just received an upgrade patch for Xbox One X enhancing the game to take advantage of the additional power offered by the console. Similar patch for PS4™ Pro has been released a few weeks ago.

The Xbox One X upgrade patch for The Witcher 3: Wild Hunt introduces a number of graphical features and tweaks to the game across two visual fidelity options — 4K Mode and Performance Mode.

In 4K Mode the game will run in 4K resolution (or supersampled on a non-4K display) with stable 30fps gameplay, whereas Performance Mode enables dynamic resolution scaling (from 1080p up to 4K) while targeting 60 fps during gameplay. Both modes support HDR.

To switch between these modes you need to access Options > Display.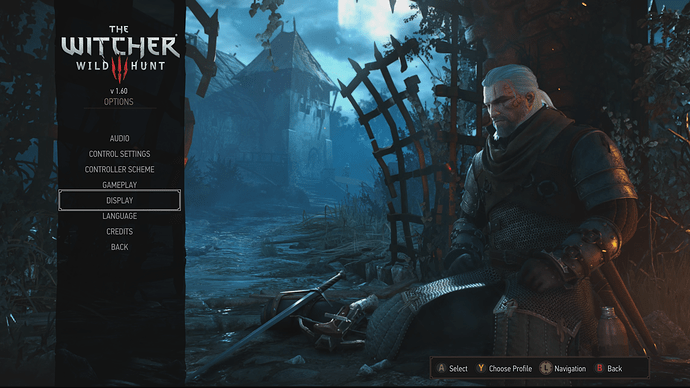 In the Advanced section you will be able to choose between 4K Mode and Performance Mode: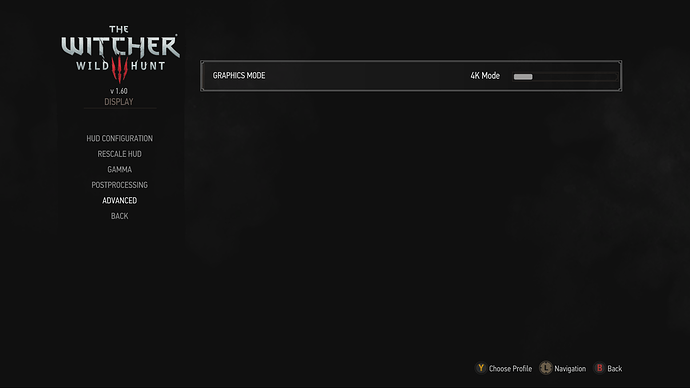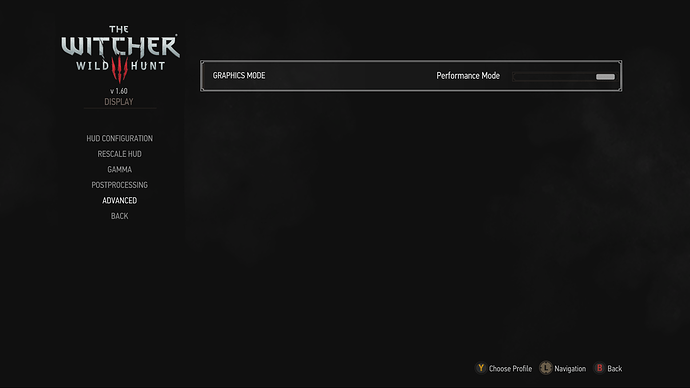 An upgrade patch introducing HDR support will soon be released for the PS4™ Pro console as well.

List of changes for Xbox One X:

2 new graphic modes: 4K Mode and Performance Mode
support for 4K resolution
HDR support
enhanced shadows, ambient occlusion and texture filtering
higher resolutions textures
dynamic resolution scaling (from 1080p to 4K)