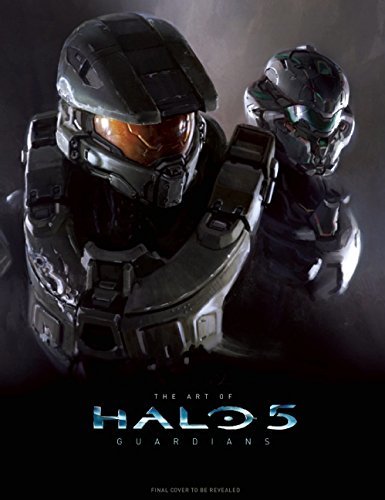 Today Amazon revealed "The Art of Halo 5: Guardians" – an art book for Halo 5: Guardians featuring both the Master Chief and Agent Locke on the cover. It should be worth noting that in small print, it says the final cover is to be revealed sometime in the future.
Along with that, we also got a August 11, 2015 release date for the art book. The book is currently priced at $45.00 but can be picked up at $34.31 right now.
Art of Halo 5 Guardians
With all this news, the Amazon page also revealed the following description about the art book itself:
"In Halo 5: Guardians, game developer 343 Industries continues to enthrall fans worldwide with the exploits of the legendary Spartan super soldier, the Master Chief, as well as new characters in the Halo® universe, including Agent Jameson Locke and others. This deluxe art book chronicles the creative and breathtaking art of the worlds, vehicles, and characters of Halo 5: Guardians, with exclusive details behind the creation of returning characters, such as the Arbiter and the Master Chief himself. Complete with commentary from 343 Industries, The Art of Halo 5: Guardians is the ultimate exploration of the intricate creature design and groundbreaking gameplay that define the Halo experience."
The Halo 4 Art Book originally released in November 2012 alongside the launch of Halo 4 to potentially avoid any spoilers. With this art book have a release date of August 11th, 2015 – could we be seeing Halo 5: Guardians potentially launching earlier than November? What do you think? Discuss the news on our forums now!