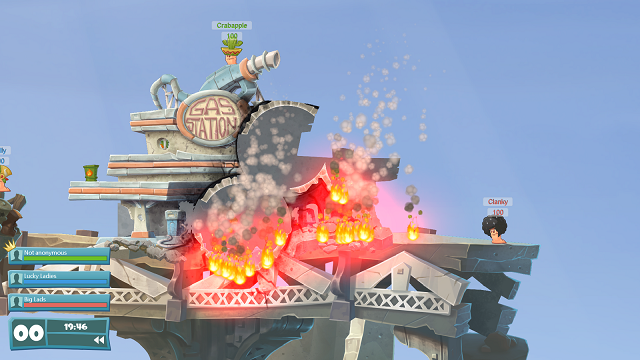 Team17 has announced that a new entry in the Worms franchise, Worms WMD, will be coming to Xbox One and PC next year.
Worms WMD features "a fresh, brand new look 2D cartoon-inspired worm" as well as hand drawn landscapes. Also, for the first time ever in the series, players will be able to use exciting new vehicles against their opponents and enter buildings, adding new strategic elements of gameplay.
Gamescom attendees will be able to get some hands-on time with Worms WMD at Team17's booth.
Worms WMD is set to launch in 2016 for Xbox One and PC.