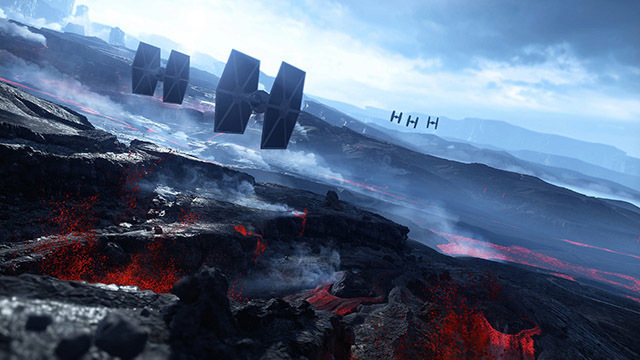 Star Wars Battlefront will launch with 12 multiplayer maps, one of which will be the scenic vacation spot pictured above.
The lava-laced, black-rocked planet seen above is called Sullust, a world mentioned in Return of the Jedi that first appeared in Star Wars: The Clone Wars. To bring Sullust to life, the team at DICE trekked to Iceland to capture source material necessary for the photogrammetry process the developer is employing in Battlefront.
For those of you concerned that 12 multiplayer maps don't amount to much (it does), DICE points out in a post on the Star Wars Battlefront website that "there are even more locations when you include the Star Wars Battlefront Missions"—the cooperative campaign sequences that can be played offline. And beyond new worlds like Sullust, returning staples such as Endor and Hoth will round out the rest of the maps.
Star Wars Battlefront launches on PS4, Xbox One, and Windows PC November 17 in North America, November 20 in the United Kingdom.
And no, I'm not saying it.
http://www.egmnow.com/articles/news/star-wars-battlefront-launches-with-12-multiplayer-maps-including-lava-world-sullust/