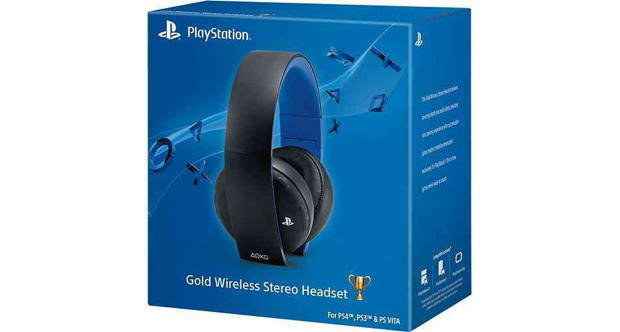 Sony has been promising to patch in wireless headset support for the PlayStation 4 even before the console first launch. The promised update is nowhere to be found, but new headset options may be on the horizon. A pair of retailers have leaked a new official PlayStation headset called the Gold Wireless Stereo Headset, set to retail for $130.
Spotted by Geek, the Gold Wireless Stereo Headset will feature a 7.1 surround sound system with dual earmuffs and a collapsible frame. It will be compatible with PS4, PS3, and PS Vita. Also, by calling it Gold, they're leaving room for a Platinum version down the line, of course.
The item is no longer available at either Best Buy or Play-Asia. The headset was originally listed with a February release.