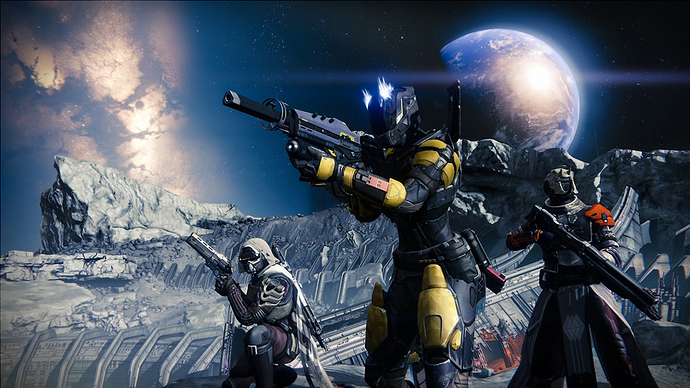 [quote]#Vicarious Visions is now working on Destiny, developer Bungie has confirmed.
Destiny developer Bungie has announced that Vicarious Visions, which has previously worked on the Tony Hawks, Transformers, and Skylanders series, is now working on the game.
"Vicarious Visions is excited to announce that we are partnering with Bungie to further expand the award-winning Destiny universe," the developer said in a statement. Vicarious Visions joins Transformers developer High Moon Studios, which was brought in to work on Destiny last year.
The developer is currently working on the recently announced Crash Bandicoot N. Sane Trilogy for PlayStation 4, which bundles remastered versions of Crash Bandicoot, Crash Bandicoot 2: Wrath of Cortex, and Crash Bandicoot 3: Warped, and is due to launch next year.
A sequel to Destiny is scheduled to launch in 2017 for Xbox One and PlayStation 4, but previous rumors have suggested that a PC release may also be planned. Earlier this year, Activision Publishing CEO Eric Hirshberg said that the sequel will broaden the appeal of Destiny by engaging the current player base, new players, and lapsed players.[/quote]