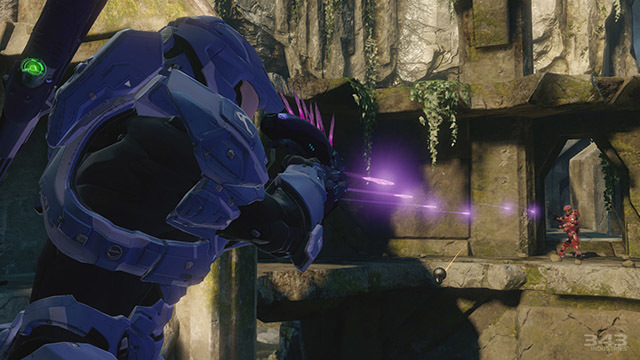 Halo 5: Guardians might not arrive until the last quarter of 2015, but the Halo Hype Machine is ready to get to work first thing this new year, starting with a Halo Day across GameStops on January 3.
Fans who show up early might be able to score a free Halo sticker for Xbox One controllers or an analog stick cover with the Chief's TV-screen face plastered on it. There'll also be a whole host of Halo-centric sales going on that day, including a $49.99 Halo pre-owned game bundle that comes with Halo: CE Anniversary, Halo 3, Halo Wars, Halo 3: ODST, Halo: Reach, and Halo 4. Of course, you could also just grab The Master Chief Collection on Xbox One and get the bulk of those for $10 more.
Master Chief figures and the SLYR Halo edition headset will also both be on sale, the figure for $9.99 and the headset for $99.99.
January 3, I should note, will also be the last day to Xbox One consoles will be on sale for $349.99. So if your holiday haul involved a lot of spare dough to spend, and you're one of those Halo nuts, this may be the best day for you to invest in an Xbox One and join the new console generation.
http://www.egmnow.com/articles/news/select-gamestop-stores-hosting-a-halo-day-on-january-3/