PC Gamer je napravio intervju sa Rockstar-om o GTA V za PC, kad su poceli da rade na njemu, performansama na PC-u itd. Evo nekih bitnijih djelova ( posebno je interesantan dio sa video editorom, sounds freaking awesome ) :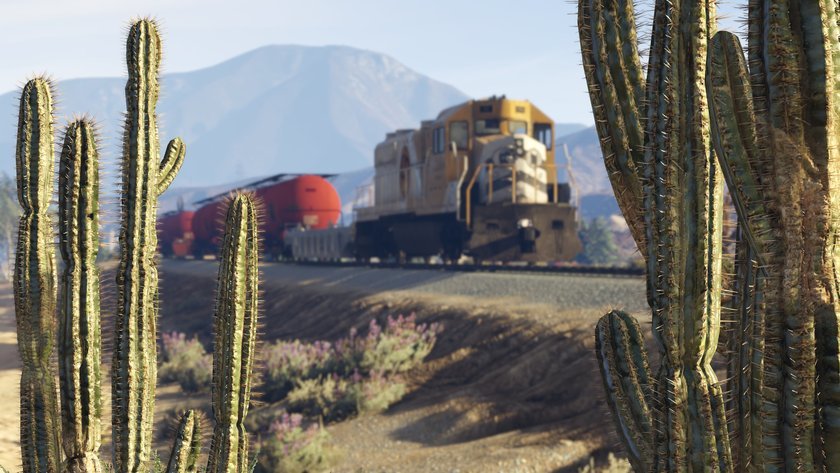 **Can you talk about the team Rockstar has working on the PC version? How long have they been at Rockstar, what have they worked on before?
**
Since the latest round of consoles have an architecture similar to PC, this is also the same team that worked on the PS4 and Xbox One builds of the game. Essentially, we pulled the right people from all the Rockstar studios to create a global development team with the deepest base of knowledge of both GTA and PC development.
**When was the decision made to bring GTA 5 to PC and when did work start?To what extent were you thinking about PC during the development of the 360/PS3 versions? Was the game created to be cross-platform from the start?
**
We were always going to bring GTA 5 to PC. We planned from day 1 for a PC build and we made technical decisions based off the fact that we would be doing a PC version of the game.
**
How did the process of bringing GTA 5 to PC compare to previous Rockstar games on PC, like GTA 4, LA Noire and Max Payne 3? Was there anything different this time around?
**
We knew that we would eventually create a PC version so early development was done in parallel with the console versions. In fact, some of the early preparations we made for PC, like 64 bit & DX11 support, paid off very handsomely when the PS4 and Xbox One architectures were announced. That early work made the process of transitioning to the new consoles a lot easier and allowed us to hit the ground running. The artists also prepared for PC by authoring their source art at PC-ready resolutions, even though we had to use massively reduced versions for the PS3 and XB360.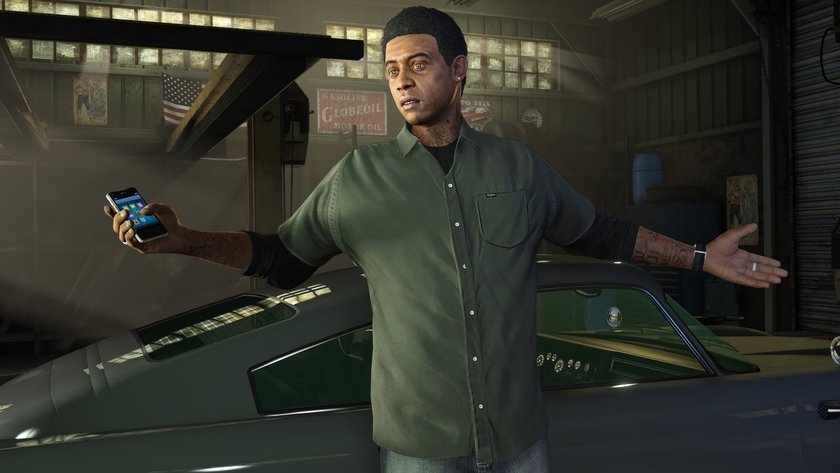 **
The minimum and recommended specs for recent AAA PC-titles for many modern games are much more demanding, yet the specs for GTA 5 are quite low in comparison. Which resolution and frame rate are the recommended specs based on?
**
We based our recommended spec on hardware that we knew could comfortably achieve 1080P resolution at 60fps.
To run the game on a 4K display at 30fps, you'll need at minimum an AMD HD 7870 or NVidia GTX 760 with 2GB of VRAM.
To be able to run the game at 4K resolution at 60fps you'll need a high-end SLI or Crossfire setup.
**
Do you think getting to experience that environment in 60fps makes a difference to the way the game feels?
**
Absolutely, as developers we're always trying to balance between high framerate and the quality of features and visuals we can pack into the game. PC has allowed us to deliver both so you can feel and see the game in a different light.
**
Can you talk about the development of the Rockstar Video Editor for GTA 5? What are the differences between the version for GTA 4 and this one?
**
The Rockstar Video editor in GTA 5 features a number of significant improvements. This starts at the recording level, where players now have the option to start and stop their captures at will. We have also added a brand new feature known as "Director Mode". This gives users the ability to play and record using any actor from GTA 5 such as story and heist crew characters, members of the ambient population and even animals. Wherever applicable, those characters can then speak and perform contextual actions at will. This radically increases the possibilities for creativity.Certain world settings such as the time of day and weather can also be adjusted. In addition to this, a host of cheats are available in Director Mode to further enhance cinematic efforts.
On the editing side of things, GTA 5 now allows players to add and trim multiple radio tracks to a single video. Scored music is also available as are numerous in-game commercial recordings. A new suite of custom filters have been added along with custom post effects tuning. Players can add and customize depth of field effects in their videos now as well. For camera edits, additional targeting and blend options have been added for greater control over shots. Final edits can now be shared directly to YouTube and entered into upcoming Social Club contests.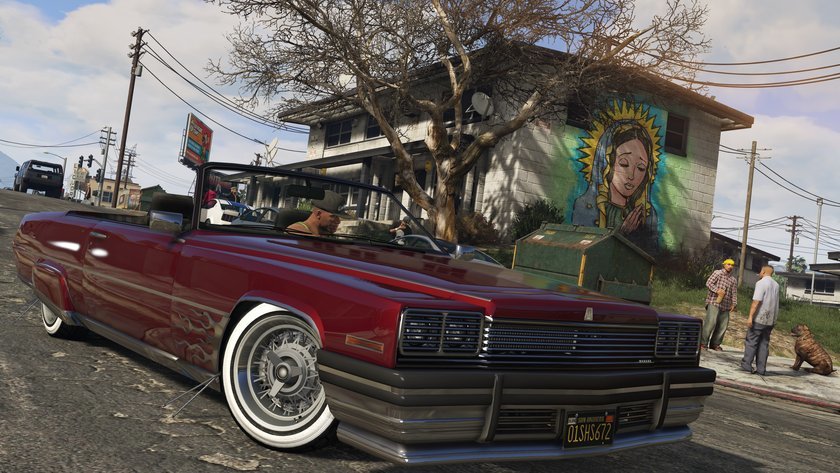 Source : PCGamer