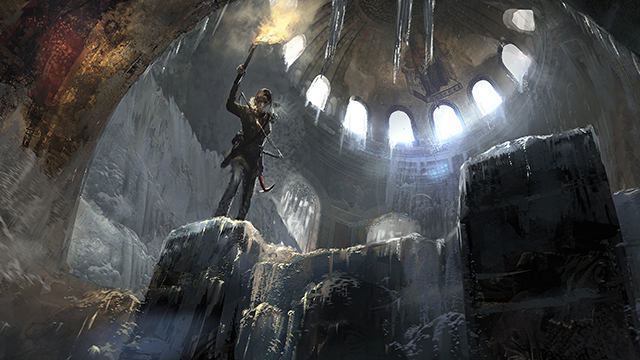 While Lara Croft's next adventure is coming to both Xbox One and Xbox 360, the two platforms might not be getting the exact same game.
In the latest issue of Game Informer, Square Enix head of studios Darrell Gallagher confirmed that Crystal Dynamics, the series' main developer, would only be responsible for the Xbox One version, with Netherlands-based Nixxes tasked with bringing as much of that experience as possible to the older console.
Gallagher said the move was made to ensure that Rise of the Tomb Raider could be "an Xbox One title without limitation," rather than something intentionally designed around ensuring it could work on outdated hardware.
"At the same time, the Xbox 360′s ecosystem is still super strong," he added. "There are millions of players out there who have an Xbox 360 and those console translations take time. So we did a test. Nixxes put together a tech demo of Rise of the Raider content running on Xbox 360, and we were totally blown away by what they achieved. But the existence of that game isn't limiting our work on the Xbox One version."
Last year, Nixxes was responsible for porting Tomb Raider Definitive Edition to PlayStation 4, so they're certainly no stranger to the franchise or to bringing games across the generational divide.
Rise of the Tomb Raider, an Xbox One and Xbox 360 exclusive (at least for the time being), is due out at the end of the year.
http://www.egmnow.com/articles/news/rise-of-the-tomb-raider-outsourced-on-xbox-360/