[INDENT] Disclaimer* This is said to be Rebug's official 4.53.1 Cobra firmware. I received this anonymously, so I cannot confirm this.
The firmware is reported to have only one issue, which is the same issue that exists in Rebug 4.46 with Cobra on DEX mode. It'll mess up vsh and start going really slow until it freezes, with Cobra enabled while in DEX. Besides that, it works fine.
You can use the toggles to turn Cobra off, to have working DEX mode. Then turn it back on when in CEX.
This will not install over 4.55 or 4.60 CFW. You will need use Rogero's downgrader 3.7 to downgrade, before installing.
Features
First CFW to include Cobra 7.0.1 features

Toolbox version 2.02.00 built in

Toggles for Cobra and WEBMAN

Rebug mode active in toolbox

Auto spoofs to 4.55

Working PS, PS2, PS3, PSP ISO's
So far this has been tested and confirmed working on
CECHA01
CECHB01
CECHC01
CECHH02
CECHJ01
CECHK02
CECHL01
CECHM03
CECHP01
CECHQ01
CECH-2001B
CECH-2002A
CECH-2003A
CECH-2003B
CECH-2004A
CECH-2004B
CECH-2102A
CECH-2102B
CECH-2103B
CECH-2104A
CECH-2104B
CECH-2501A
CECH-2501B
CECH-2502A
CECH 2503A
CECH 2503B
CECH-2504A
CECH 2504B
and with special thanks for lot's of testing from @pauline45 . Here is a quote from him -
  _**Tested on a cech-2003a running 3.55cfw installed no problem on xmb  and recovery. Also tried it on the 2503a that was on habid 4.55 cobra  wouldn't install over it on xmb or recovery. I tried it on a cechm03  running 3.55 installed no problem from xmb and recovery, so it won't  install on on a higher firmware like 4.55cfw or 4.60cfw. Seems to  running fine, so far installed irisman and multiman, playing games okay  with irisman, but on multiman 4.60.1 black screen. I tried it on a 2504b  running habid 4.53cfw wouldn't load from xmb data corrupt 8002F169, but  I tried in recovery and it loaded on. So, confirmed working on  cech-2504b, cech-2003a, and cechm03 ps3, but got to be below 4.53 or a  ps3 on 4.53 cfw. Won't install on 4.55 habib or rogero 4.55. haxxxens  rebug installed over any firmware no problem.**_ 


    _**

CECHP-phat nor CECHQ-phat nor both working as testing also CECHC- phat nand and CECHA - phat nand also working. PS3s was running 3.20 ofw and 3.41 on the four of them, when I installed the cfw 4.53.1 rebug /cobra no bricks or freezing. More testing in process with homebrew and other apps**_
    _**multiman 4.60.1 working now and showtime xmbc etc working ,ps1iso,ps2iso and ps3iso games working as confirmed **_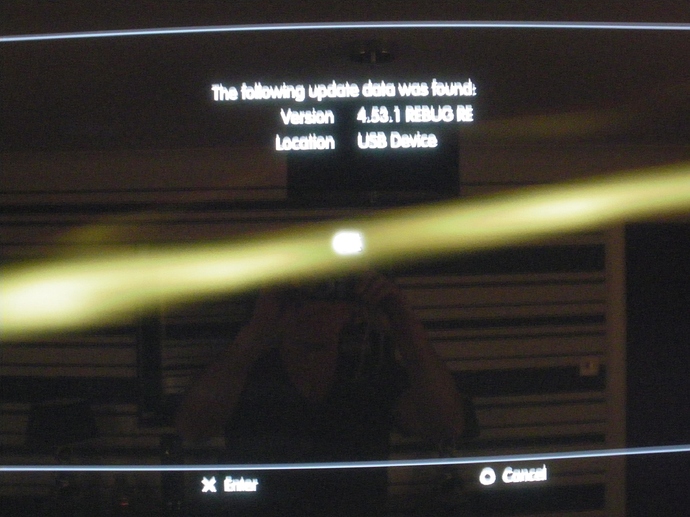 There are currently more models in the testing process, BUT A DOWNGRADER IS STRONGLY RECOMMENDED BEFORE INSTALLING! USE AT YOUR OWN RISK!
Thread will be updated as frequently as possible.
Download
MD5 = REBUG COBRA 4.53.1
c96b05146b22b8fbd4b1d89b82862b03
[/INDENT]
EDIT:
Najjace od svega sto link na zvanicnom Rebug sajtu ne postoji nigde, navodno nije oficijelno a na PS3Hax i PS3News je osvanulo sve ovo… Ko koga ovde ono, ne znam… Ja bih se i dalje drzao Rogero-a 4.55 sem ako vam toliko nije zapelo za Cobra funkcije