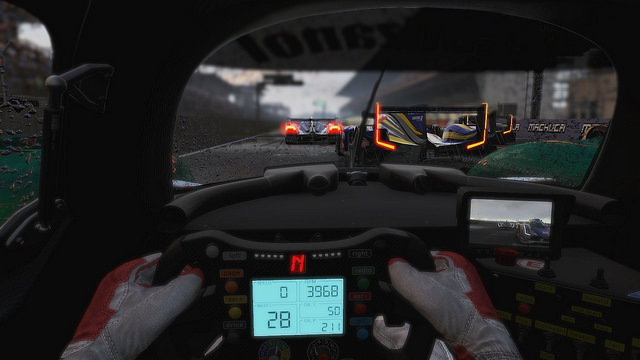 Slightly Mad Studios racing sim Project Cars has been delayed yet again, with a launch now scheduled for sometime in May.
The news was announced via press release and on the game's crowdfunding portal, with studio head Ian Bell explaining that the move was designed to give the team extra time to address last minute bugs and deliver a quality experience.
"Despite our long heritage and pedigree in making critically-acclaimed racing games, Project Cars is by far the grandest and most intricately detailed of them all," Bell wrote. "Despite therefore the game being 99.9 per cent complete, the remaining 0.1 per cent attending to small issues and bugs has been tricky to anticipate. We're absolutely dedicated to delivering a ground-breaking experience and by targeting mid-May fans can be assured that's what they'll receive.
Again, we want to thank our fans for their support and patience on this matter. There's a high expectancy from racing fans around the world that Project Cars is going to be an exciting new contender in the simulation racing space and we firmly believe gamers deserve it to be in its most complete and polished state when they come to play it on day one."
As compensation for the added wait, Slightly Mad is promising free content for the game that will "excite fans." Whether that amounts to extra cars, tracks, paint jobs, or something else entirely remains to be seen, but the studio has promised that, whatever it is, players will be able to download it right from launch.
This is the third major delay suffered by Project Cars. The game was originally slated to launch in November of 2014 before being pushed back to March 20, 2015. In February, the game was further delayed to April 2.
Additionally, Slightly Mad originally intended to release on Xbox 360 and PlayStation 3 before those versions were cancelled to allow the team more time to focus on the Xbox One, PlayStation 4, and Windows PC versions of the game. A Wii U and SteamOS version had been in the works as well, but there's no confirmation in today's announcement of whether or not they're still on the way.
http://www.egmnow.com/articles/news/project-cars-gets-a-third-delay-now-launching-in-mid-may/