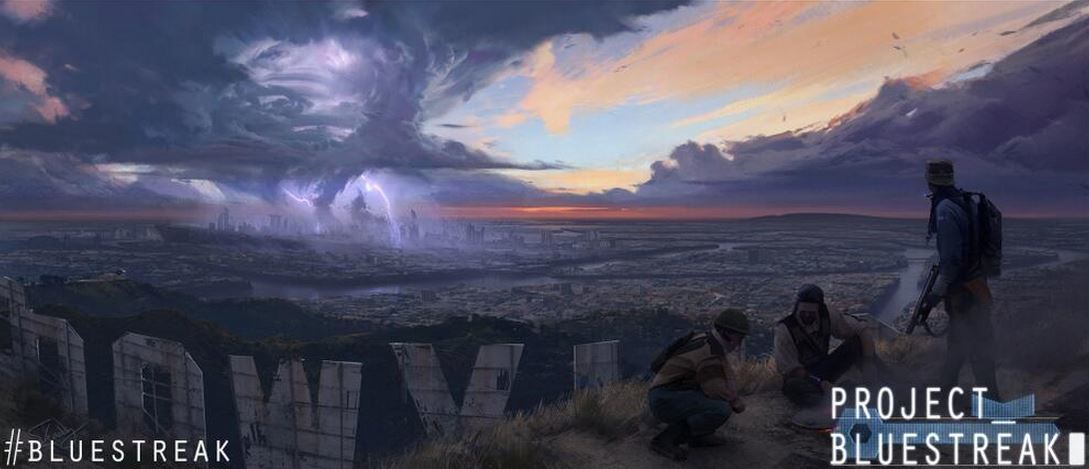 Gears of War creator Cliff Bleszinski has already talked at length about his upcoming free-to-play PC shooter currently titled Project BlueStreak, but when will we get to see it? While we wait for gameplay footage, a piece of concept art released last night will have to do.
The art shows a sprawling city being ravaged by a mighty storm of rain and fierce lightning. In the foreground, we see what appears to the Hollywood sign, which would suggest the city in question in Los Angeles. But if that's the case, what are those rivers?
For more on Project BlueStreak, which is only the working title, be sure to read this post that rounds up some of the most interesting things Bleszinski said during his Reddit AMA yesterday.
Project BlueStreak, a free-to-play multiplayer arena shooter for PC, is Bleszinski's first new project since leaving Epic Games in 2012. The game is in development at startup studio Boss Key Productions in Raleigh, North Carolina.
[SIZE=1]Gears of War Creator Cliff Bleszinski Releases Concept Art for Next Game[/SIZE]