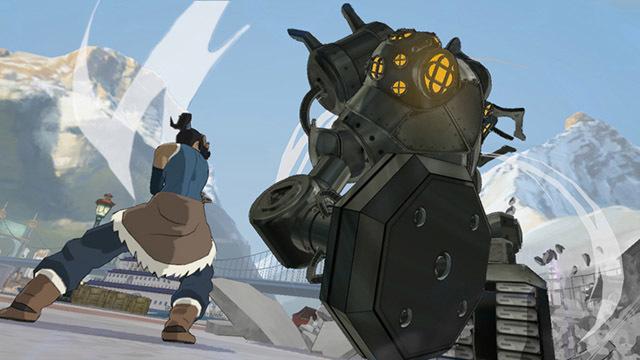 Platinum Games' downloadable Legend of Korra action game will launch on PSN for PS4 and PS3 and the Xbox Marketplace for Xbox One and Xbox 360 October 21 and October 22 respectively, publisher Activision confirmed to IGN today.
The release date confirmation comes from Activision associate producer Robert Conkey, who alongside Korra voice actress Janet Varney, Mako voice actor David Faustino, and show creators Bryan Konietzko and Mike DiMartino, showcased The Legend of Korra's pro-bending mode as part of a series of interviews with IGN.
The Korra-based third-person brawler was first revealed earlier this year, in June. For more on Korra, check out Josh's hands-on impressions from July, from which—as someone who doesn't watch the show—he still walked away impressed with Platinum's work on the licensed tie-in.
The Legend of Korra: Book 3 just concluded. One final season—Book 4—remains, and will air digitally as part of the new arrangement Nickelodeon orchestrated for the show for the final five episodes of Book 3.