Stižu ekskluzive, stižu ekskluzivee
nije ekskluziva ako se i na PCu igra

Mene je vec na samom pocetku kupila… Odlicno izgleda. Samo da ne bude razocarenje kao…

Odličan trejler. Konačno ne moraju više da skrivaju projekat.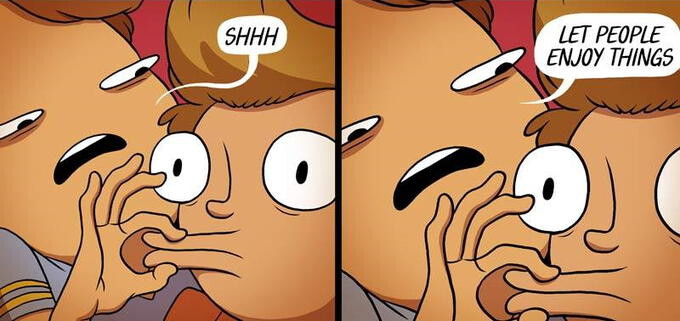 Kratak developer doc
Jedva čekam da čujem i vidim više o igri. Izgleda da je first person.
Jeste, FPS je, rekli su sinoc na Game Awards.
Ma samo neka stancaju, ovo deluje da će biti top.
Dopada mi se tema: eco sci-fi i svet u kom sve izgleda kako treba ali ispod površine možda nije baš tako.
Jeste to je MS ekskluziva, obe platforme su njihove. Osim ako PlayStation, koji je konkurencija, moze da pokrene Windows, sto ne moze.
Nisam igrao prethodne delove.
Ali ovo deluje sjajno.
S jedne strane sam se smorio kad sam video da je The Iniative okupiran ovom igrom a ne novim IP, ali kad vidim odusevljenje onih koji su ovu igru igrali na N64 plus ovaj trejler, stvarno obecava. Sad ko zna kad ce izaci… Mozda konacno dobijemo krsten SP naslov na Xboxu.
Osim ako ne bude Battle Royale mod koji obozavas

Oni su inspirisani originalom ali uvode dosta novina, i novi pogled na priču.
Ja sam trejler već jedno deset puta pogledao

.
Svi koji govore bolji je novi IP nego stari
Novi IP je veoma tesko napraviti, a tek sa novim timom, a od ovoga mogu da naprave nesto najnovije.
Ionako ovo je kao da nikada nije postojao PD, reboot. Jedva cekam!
Bitno je da je igra dobra, bila nastavak ili nov IP. O ovom serijalu toliko dugo nema reči da će mnogima, uključujući i mene, biti nešto potpuno novo. Jedva čekam da vidim kako će sve ispasti.