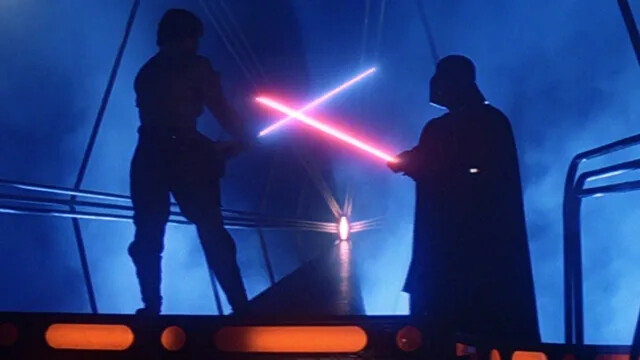 Open world i Ubisoft, hm gde li sam to vec video…
Iskoristili sve istorijske periode na planeti Zemlji, slede Tatooine, Yavin 4, Jakku,…
Ima neka opustenost u tome sto je ubisoft pravi – znas da ce ispasti ok, cak i ako ne bude odlicna. Njihove igre su uvek makar ok.
A SW vapi za open-world igrom. Samo da ne budemo dzedaji opet, dosta mi ih je.
Da, vreme je da budemo malo Jar Jar Binks.
Ili ne?
To se ceka godinama. Bilo je prica i ranije o nekoj takvoj sw ali nista do sada.
Lepe vesti i verujem da ce biti kvalitetne igra mada znajuci Ubisoft plasim se forsiranja nepotrebno ogromnih mapa i milion nekih dosadnih, besmislenih sporednih misija.
Iskreno iako ocekujem dobru igru ne verujem da ce nadmasiti Star Wars Jedi : Fallen Order (mozda uz KOTOR najbolja SW igra ikad) , iskreno vise iscekujem Star Wars Jedi 2 nego ovo ali kapiram i ovo ce svakako dobro doci.
Mada kapiram da nece ovo jos skoro , ono izaci ce tamo negde jesen 2024 fazon.
Ma kakvi, ubisoft je to. Sklepace neki raspad dogodine, pola godine patcheva i voila
Pa zar EA nema neki ekskluzivitet na SW svet?
Ne poznajem toliko SW svijet, ali zar jedi nijesu maltene core element te franšize? Msm možda mogu dark side, neki darth možda, ali opet i tu ce biti jedi-a.
Iskreno ja se vec godinamanadam nekoj ljudskoj igri smestenoj u Star Trek univerzum, ali nikako da se desi vise.
Jel ima jos neko da ga ne interesuje apsolutno ništa u vezi SW?
I da nikad nije gledao nijedan film?

Mene žešće smara SW a kao fan sam istog. Imam osećaj da je ostalo samo ime i ložnjava na ceo fazon.
Ja.
Ali poceo sam da gledam Mandalorian i super mi je, iako nemam pojma o Star Wars-u.
Cuo sam samo za Darth Wadera i to je to, nikad nisam gledao.
Hahahaha

Zavrsi citat.
evo opet oni kerovi mater im j…