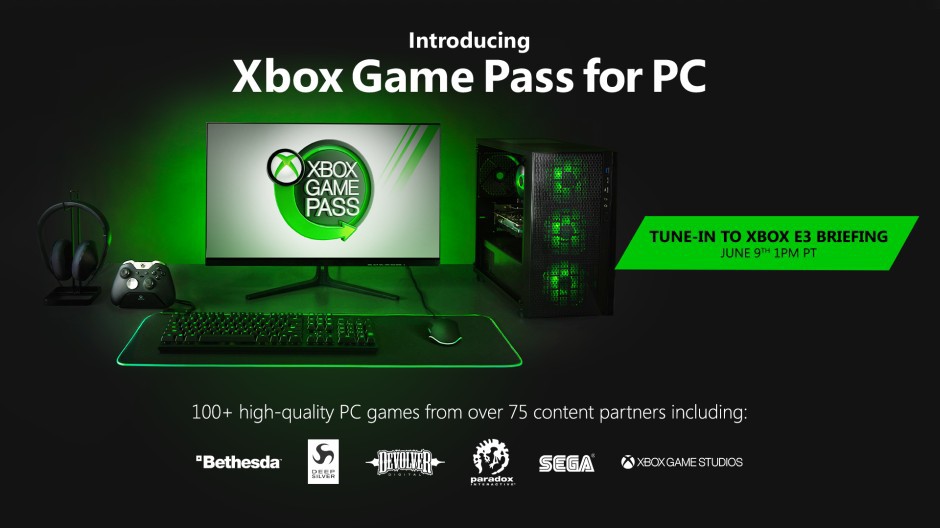 Fil Spenser je u blogu na Xbox Wire preneo viziju za PC gaming i još ima toga da se kaže na E3!
We believe the player should be at the center of their gaming experience and be able to harness the unique benefits of the devices they choose to play on.

Nowhere is that belief more important than on the PC. As the creators of Windows, we have a unique responsibility to ensure we're investing in experiences that benefit players everywhere, while respecting the PC community's preference for an open, highly customizable platform.

We've not always lived up to our aspiration of keeping gamers at the center of everything we do when it comes to the experience they've had on Windows.
Xbox Game Pass for PC
Xbox Game Pass for PC will give players unlimited access to a curated library of over 100 high-quality PC games on Windows 10, from well-known PC game developers and publishers such as Bethesda, Deep Silver, Devolver Digital, Paradox Interactive, SEGA, and more. And just as we committed on the console, it is our intent to include new games from Xbox Game Studios in Xbox Game Pass for PC the same day as their global release, including titles from newly acquired studios like Obsidian and inXile. We're working with over 75 developers and publishers to bring PC content to the service and we'll ensure the library remains curated and full of great PC titles across a variety of genres, with new games added every month.
Gears 5 Steam release
In March, we announced that Halo: The Master Chief Collection will come to PC later this year, launching on Steam in addition to the Microsoft Store on Windows. We will continue to add to the more than 20 Xbox Game Studios titles on Steam, starting with Gears 5 and all Age of Empires I, II & III: Definitive Editions . We know millions of PC gamers trust Steam as a great source to buy PC games and we've heard the feedback that PC gamers would like choice. We also know that there are other stores on PC, and we are working to enable more choice in which store you can find our Xbox Game Studios titles in the future.
Xbox Game Studios PC games
"Our intent is to make our Xbox Game Studios PC games available in multiple stores, including our own Microsoft Store on Windows, at their launch. We believe you should have choice in where you buy your PC games," writes Xbox chief Phil Spencer in a blog post announcing the shift in strategy. The move follows Microsoft's decision to publish its upcoming Halo: The Master Chief Collection on Steam.
"We will continue to add to the more than 20 Xbox Game Studios titles on Steam, starting with Gears 5 and all Age of Empires I, II, and III: Definitive Editions," Spencer explains. "We know millions of PC gamers trust Steam as a great source to buy PC games and we've heard the feedback that PC gamers would like choice."