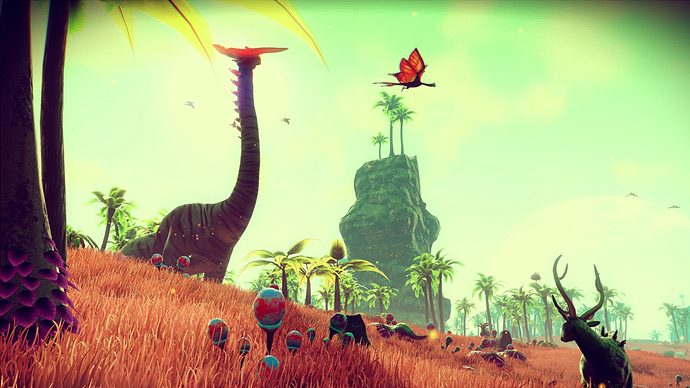 A huge new patch has just released for No Man's Sky.
There's no central theme to Patch 1.09, which fixes everything from accidentally indestructible terrain to parts of the Japanese localization. The team did seem to prioritize anything that might cause the game to crash, which was usually caused by players saving the game at exactly the wrong time during planet generation.
Inventory management should also get a tiny bit easier. If a players inventories are full, they're no longer able to open crates—an action which would previously cause the crates' content to vanish. Similarly, players will now be prevented from buying products without the inventory space to hold it, which would cause both the product and the money to vanish.
The full list of patch notes can be found:
. Patch 1.09 is available now on both the PlayStation 4 and PC.