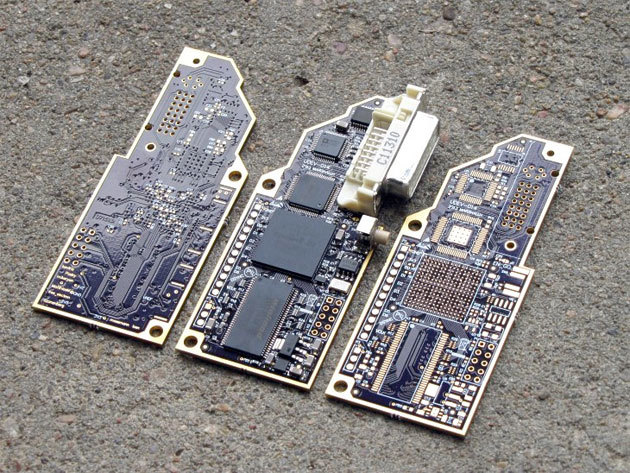 Vrlo interesantan mod nintendo-a 64 koji dobija HDMI izlaz, ljubitalji retro arkata mocice da uzivaju u starim igrama na HD televizorima. Mod zahteva letovanje direktno na stampanu plocu konzole. detaljnije :
If you have a Nintendo 64 kicking around, it's probably not hooked up to your television. It's not that you don't love the classic console, it's just that many [URL="http://www.engadget.com/2014/01/11/ces-roundup-hdtv/"]modern sets don't support the machine's [URL="http://www.engadget.com/2011/07/28/25-percent-of-netflix-users-stream-on-the-wii-think-composite-c/"]archaic video cables. Don't worry, it can be fixed. RetroActive, a one-man mod team, is working on a circuit board that will gift the aging console with digital outputs. The kit promises to pipe audio and video out through DVI, HDMI or VGA (assuming you have the appropriate cables), but its creator is considering building an HDMI-only version. Either way, it won't be easy to install – RetroActive says that it attaches directly to one of the Nintendo 64's main processors, and "it requires fine pitch soldering skills to install."
RetroActive has set up a notification page for folks interested in project, adding that the device's Q1 2014 release date is only tentative. "To be honest it's one of many things I have going on and I'd rather not release a crappy product," writes Marshall, the man behind RetroActive. "It'll be done when it's done." Fair enough, we're not that handy with a soldering iron anyway.