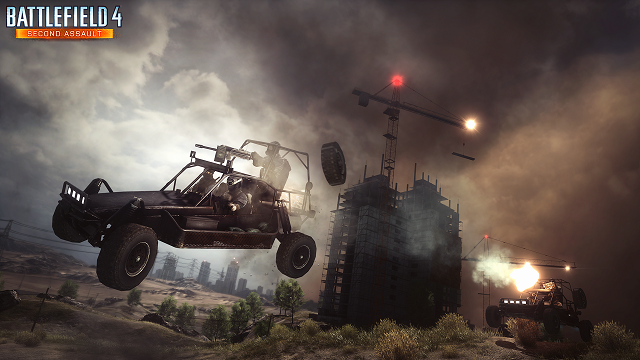 The next Battlefield title following Battlefield Hardline, set to release in 2016, will see the franchise return to its military roots.
EA CFO Blake Jorgensen revealed during the UBS Global Technology Conference (via GameSpot) that the next game in the franchise will be a "fun, new Battlefield that will be a return to a Battlefield military-style game; more to come on that."
Battlefield Hardline is scheduled to launch in March 2015, but there will not be another Battlefield release in fall 2015 in order to give Hardline some room to breathe. "We want to give Battlefield 4 and Battlefield Hardline players more time to enjoy these games and immerse themselves in a game, the live service, and the community," EA CEO Andrew Wilson previously stated.
The next entry, following Hardline, is set to launch in the third quarter of EA's 2017 fiscal year, meaning that it will arrive between October and December 2016.
http://www.egmnow.com/articles/news/next-battlefield-game-returning-to-franchises-military-roots-in-2016/