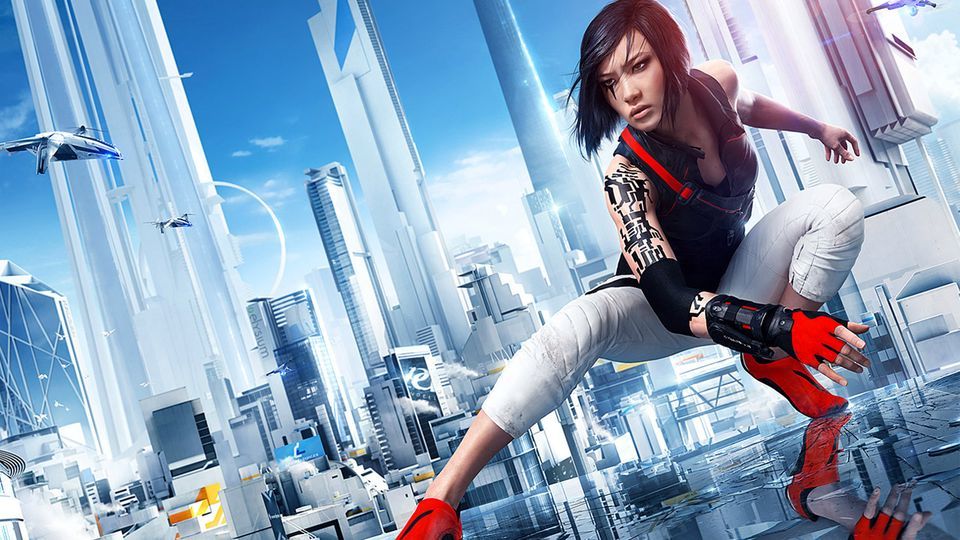 When Mirror's Edge Catalyst was shown during EA's E3 press conference yesterday, fans took note of the fact that protagonist Faith never shot a gun during the trailer. The original Mirror's Edge from 2008 discouraged gunplay, but still had the option to use guns sparingly. Fans were anxious to know if Catalyst would keep this unique feature or move toward a more traditional shooter style.
We can now confirm that EA DICE has decided to remove gun combat from Mirror's Edge Catalyst altogether.
"In Mirror's Edge Catalyst, you won't be using any guns at all," senior producer Sara Jansson told Polygon in an interview today at E3. "We've completely removed that aspect of the game. You can't even pick them up."
Faith will, of course, still be facing lots of corporate goons, so she will have to fight. But EA and developer DICE have created a new combat system that emphasizes melee combat.
"Faith will fight, but she doesn't kill," said Jansson. "Now the fighting is more of an extension of the movement. It builds on the flow. It fits a lot better with the game mechanics. When Faith is in flow, when she stitches together move after move without failing and keeps her momentum going, she's actually invulnerable to bullets. That can keep her out of harm's way. It's only when she stops that she can get hurt."
Mirror's Edge Catalyst will launch Feb. 23, 2016. Stay tuned for more coverage of the game from E3, including a hands-on report and more from Jansson.
[SIZE=1]Mirror's Edge Catalyst drops gun combat entirely[/SIZE]