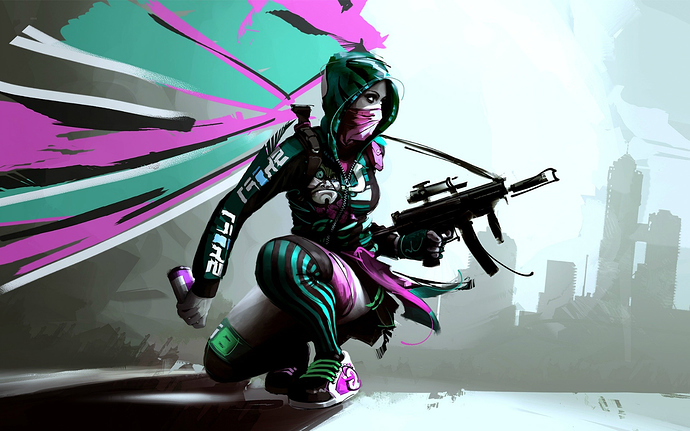 **Deep Silver, Reloaded Games and The Workshop Entertainment bring APB Reloaded to PlayStation4 and Xbox One
Deep Silver, Reloaded Games and The Workshop Entertainment today jointly announce they are hard at work transforming the hit PC Free2Play Action MMO "All Points Bulletin: Reloaded" into a game destined for the new generation consoles.
Currently in development by industry-veteran led studio The Workshop Entertainment in Marina Del Ray, CA, with support from Reloaded Games' teams in Edinburgh and Huntington Beach, and published by Deep Silver, APB Reloaded's console edition is expected to launch in late Q2 2015. On its release the game will be free to play and freely downloadable for all owners of PlayStation 4, and for Xbox Live Gold members on Xbox One, the all-in-one games and entertainment system from Microsoft.
APB Reloaded puts you in the near-future urban cityscape of San Paro where you pick one of two factions: "Enforcer," to uphold the city's martial law, or "Criminal" to cause maximum mayhem across the city. In addition to its challenging and immersive gameplay, APB Reloaded features one of the best and most extensive character and vehicle customization systems available in any modern MMO. The game is driven by PvP experiences where up to 100 customized players (up to 50 vs. 50) can participate in real time missions across San Paro.
The PC version of APB Reloaded has been installed and played by over 5 million PC gamers since its December 2011 release.
Klemens Kundratitz, CEO of Deep Silver/Koch Media GmbH, says: "APB Reloaded has become a phenomenon on the PC with a very passionate and faithful community. We are really thrilled to help Reloaded Games and The Workshop bring this fantastic world to life on the new generation consoles."
Bjorn Book-Larsson, CEO of Reloaded Games, says: "Over the past year it has been great working with Deep Silver and their experienced publishing teams from the Saints Row, Homefront and Dead Island franchises, as well as with the veteran development team at The Workshop, led by great members of the original Tony Hawk, Call of Duty 3, Borderlands 2: "Mr. Torgue's Campaign of Carnage" and The Evil Within teams, and getting their deep insight into how we can best transform APB Reloaded into a great console experience."
Peter Akemann, CEO of The Workshop, says: "On a technical note, because APB is such a technically complex game, featuring thousands of destructible objects and heavily customized players and vehicles in every scene, we are thrilled to help make APB a reality on these brand new high performance hardware platforms."
APB Reloaded console edition will be free to download and free to play, and players can earn items in game for free, as well as have the option to purchase in-game gear, items, vehicles and customizations intended for their characters to specialize in particular play styles.**
Baš su ljudi navalili sa MMO na konzolama… Sledeći je WOW