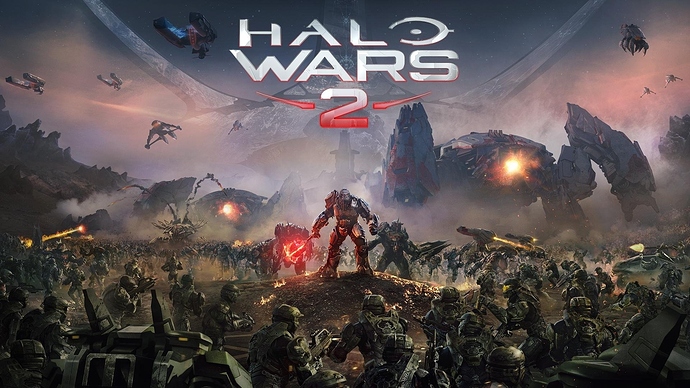 Developer(i) : 343 Industries, Creative Assembly
Publisher : Microsoft Games
Žanr : RTS (Real Time Strategy)
Datum izlaska: 21. Februar 2017.
GAMEPLAY
Halo Wars 2 je Real-Time Strategija. Kao i u prvom Halo Wars, igra ima dve frakcije: UNSC (Posada Spirite of Fire) i Novi neprijatelj The Banished Svaka frakcija ima različite lidere jedinica.Kampanja se sastoji od trinaest misija, i podržavaće CO-OP.Borba u Halo Wars 2 je uravnotežena sa "Rock-Paper-Scissors" kontra-napad sistemom, u kojima su vozila na zemlji efikasna u borbi protiv pešadije, pešadija je efikasna protiv vazdušnih vozila, a vazdušna vozila su efikasna protiv vozila na zemlji.
Igra ima veliki broj multiplaier modova koje se mogu igrati online sa do šest igrača.Skirmish mod podržava kooperativnu i solo igru protiv AI protivnika.Deathmatch je mod u kome borba traje dok samo jedan igrač ne ostane.Stronghold i Domination su MP modovi fokusirani oko kontrole baze ili nodes-e na mapi.Blitz je mod koji kombinuje elemente iz collectible cards igara.Blitz zamenjuje izgradnju baze i upravljanje resursima sa card-and-deck mehanizmom.U Blitz, igrači stvaraju deckove iz packova karata koje zarađujete igrajući kampanju i završavajući dnevne izazove.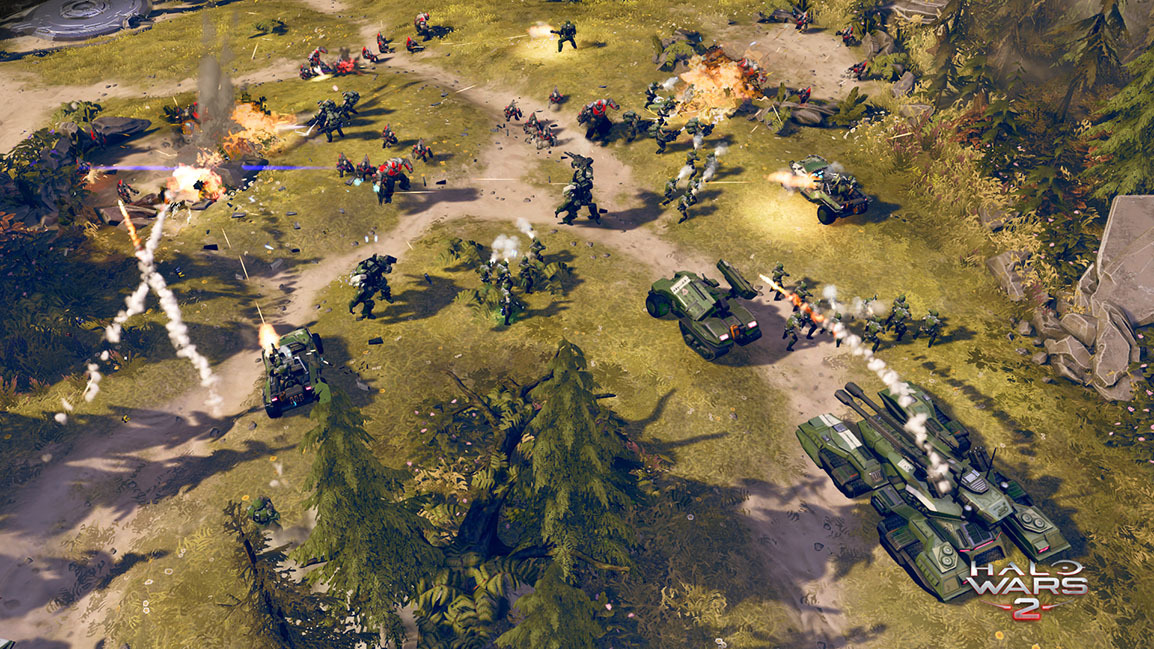 PRIČA
Igra je smeštena u 2559, 28 godina nakon događaja od Halo Wars i ubrzo nakon događaja od Halo 5:Guardians.Halo Wars se završava sa ekipom ratnog broda Spirit of Fire koji ulazi u Cryosleep i plovi u svemir. Od tog događaja, rat između čovečanstva i Covenata je završen, a Spirit of Fire proglašen je izgubljenim.
Halo Wars 2 počinje sa posadom Spirit of Fire (predvođenom od strane Kapetana James Cutter) koja se budi iz cryosleep u delu svemira u kojem je smešten The Ark, instalacija koja je proizvela Halo prstenove.Nesvesni toga da je rat gotov u njihovom odsustvu, Spirit of Fire putuje do površine The Arka dobijajući Emergency beacon signal.Susreću se sa The Banished, grupa koja se odvojila od Covenanta. The Banished je predvođen Brute vladarom po imenu Atriox koji je došao je na vlast suprotstavljajući se Covenantima. Na Ark, logistička veštačka inteligencija, Isabel se oporavlja u ruševinama UNSC baze uništene od strane The Banished.Ona obaveštava Spirit of Fire o nedavnim događajima i traži da pobegnu zbog Atrioxove moći.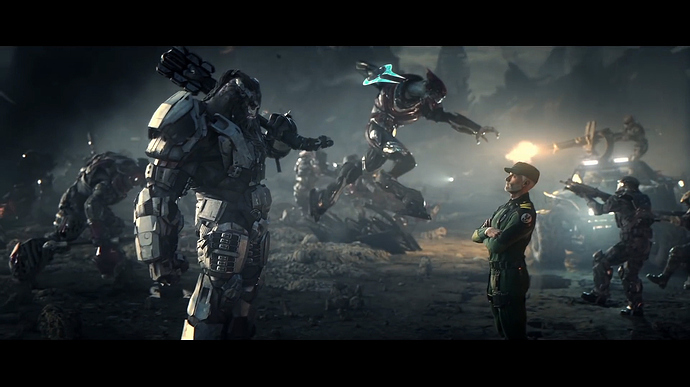 TRAILERI