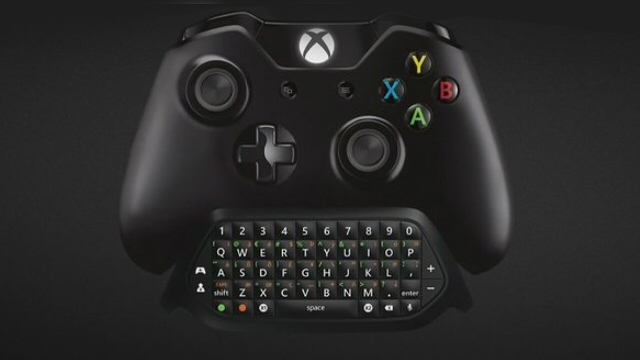 Microsoft today unveiled a new peripheral for the Xbox One today at Gamescom: the long-awaited Chatpad.
The accessory adds a miniature keyboard that slots in to the bottom of an Xbox One controller. While this is best used for writing messages, text chatting in games, or entering passwords, owners of first-generation Xbox One controllers might also want to pick up the Chatpad for its 3.5mm headphone port and volume buttons, both features that are included with current controllers but absent in earlier models.
The chatpad is also compatible with other Windows 10 devices. It's currently available for pre-order from the Xbox Store for $34.99 and will be available on November 3rd.
http://www.egmnow.com/articles/news/microsoft-announces-chatpad-accessory-for-xbox-one-controllers/