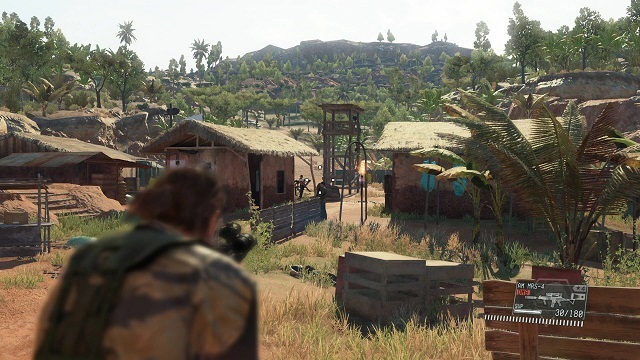 Konami has confirmed the resolution and frames per second of Metal Gear Solid V: The Phantom Pain on PlayStation 4 and Xbox One.
According to the game's official Japanese website, the PlayStation 4 version of the game will run at 1080p and 60fps, while the Xbox One version runs at 900p (scaled up to 1080p) and 60fps. The PC version maxes out at a resolution of 3840×2160 and is capped at 60fps.
For those wondering, the last-gen versions of The Phantom Pain run at 720p and 30fps.

The PC version of Metal Gear Solid V: The Phantom Pain was supposed to launch on Septmeber 15, but Konami announced last week that it was bringing the release forward to September 1, to put it in line with the PlayStation 4, Xbox One, PlayStation 3, and Xbox 360 versions.
It was also announced last week that Metal Gear Online will not be available at launch.
http://www.egmnow.com/articles/news/metal-gear-solid-v-the-phantom-pain-ps4-xbox-one-resolutions-confirmed/