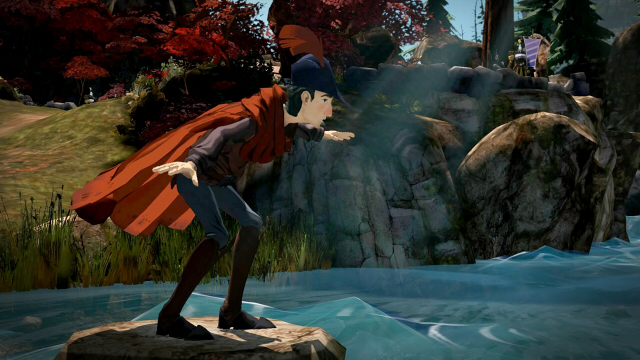 After a seventeen-year hiatus, the King's Quest series returns to consoles today with the launch of King's Quest, Chapter 1: A Knight to Remember. For PS4 users, however, this re-imagining of a classic franchise is off to a rocky start, with a bug preventing many players from booting up the first chapter at all.
The fairytale-style game, like many other heavily story-based games, consists of five chapters and an epilogue that can be purchased one by one as they become available, or all at once in the Complete Collection edition. According to the statement Sierra Entertainment gave to Shacknews, only the players who purchased the Complete Collection are experiencing the error message, which tells them that "to use this application, you must update it." However, no such update yet exists.
Sierra reassures gamers that they are aware of the issue, and are working to resolve it. Also, for those PS4 users who have yet to purchase the game and would like to play, Sierra notes that the issue lies only with purchases of the Complete Collection—downloads of the first chapter alone are working as intended.
Sierra Entertainment promises to keep players updated, so check back soon for more information!
http://www.egmnow.com/articles/news/kings-quest-a-knight-to-remember-is-out-and-slightly-broken-on-ps4/