izvor: Introducing the Alan Wake 2 you will never play - Polygon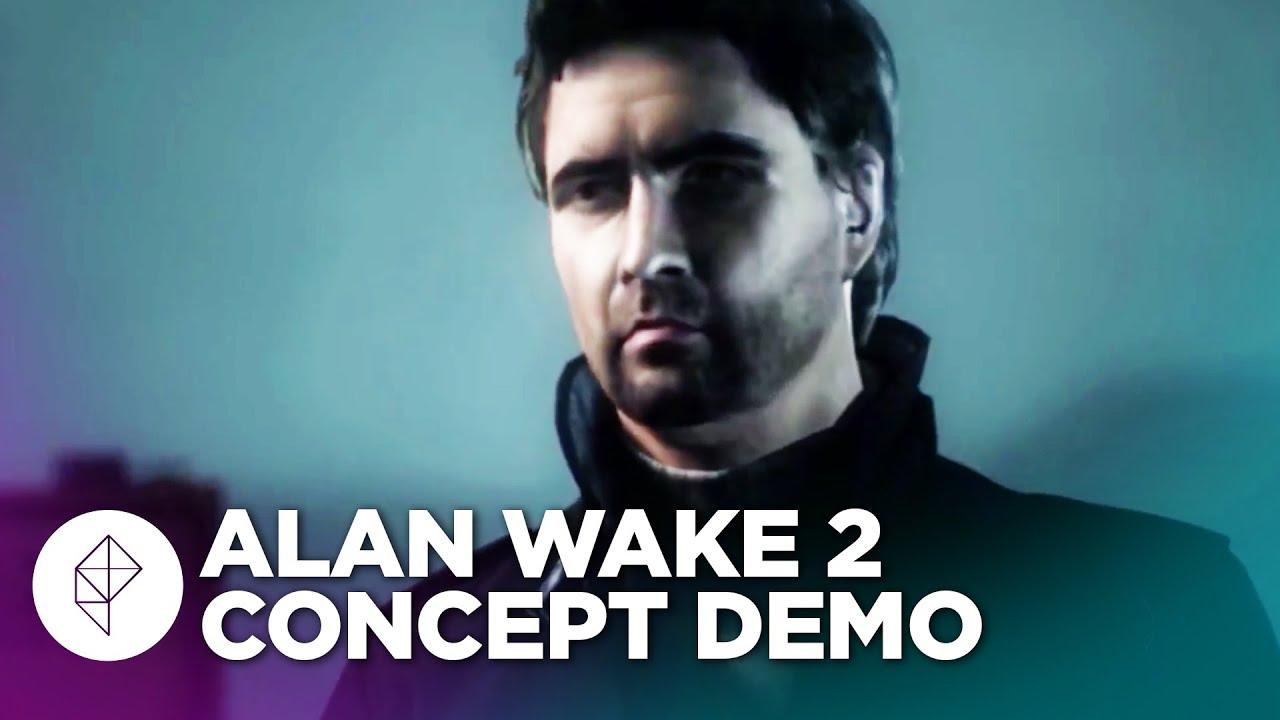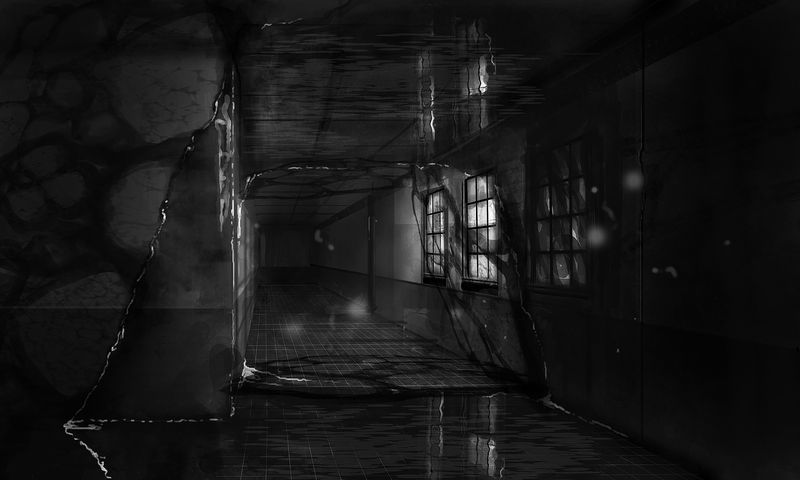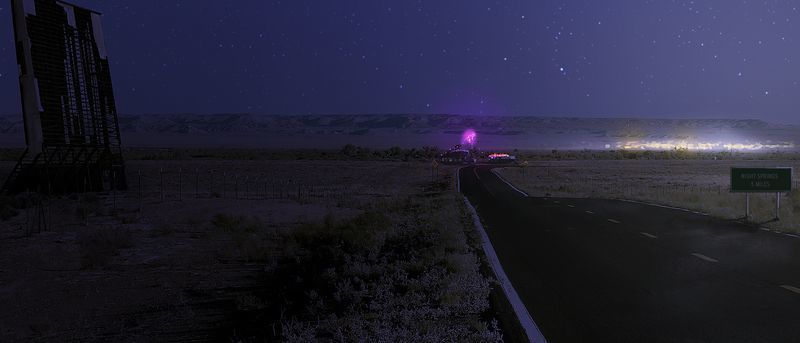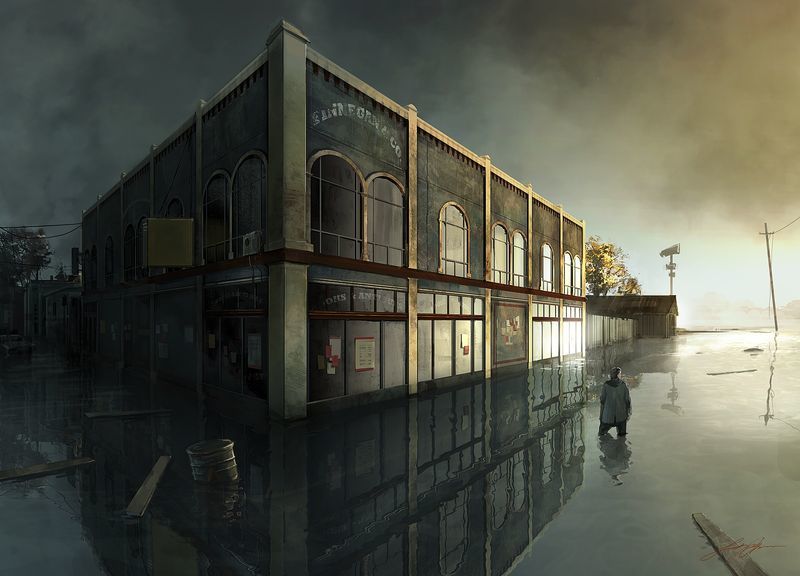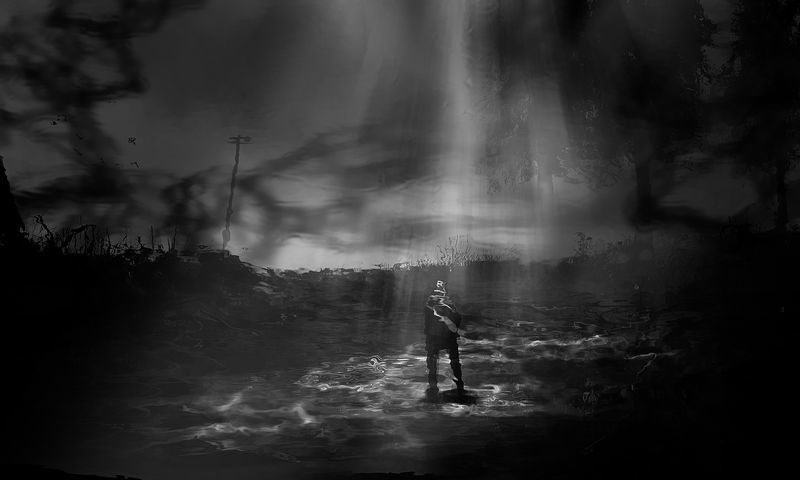 **
In 2010, the original Alan Wake, published by Microsoft, hit the Xbox 360. It showed that episodic gaming could be compelling when released as a package, that narrative was important in games, and that violence and gore aren't the only way to scare in an interactive experience.Writers from publications like The Associated Press, The Independent and The Daily Telegraph praised the game's pacing, its look and its storyline. Back at Kotaku,[URL="http://kotaku.com/5527633/alan-wake-review-transcending-its-medium"] I wrote that the game helped to redefine interactive storytelling.
It sold more than 4.5 million copies, and its story concluded with a confounding cliffhanger that launched many theories and extensive analysis.
It felt like Alan Wake 2 was coming. Remedy even created a functioning internal prototype. But then the game, like its fictional protagonist, simply vanished.
IT'S NOT A LAKE; IT'S AN OCEAN
In Alan Wake, players take on the role of the titular anti-hero, a bestselling thriller novelist who is trying to figure out what happened to his wife during a vacation in Bright Falls, Washington. As Wake digs deeper into the story, it becomes clear that things aren't exactly normal in Bright Falls and that elements of a novel he doesn't remember writing are coming to life.
It's a smartly paced game that takes its storytelling seriously, but ends on a note that feels incomplete.
That's because it is. Remedy designed Alan Wake's story from the beginning to be told through a number of games.
That scope of narrative pre-planning came from Remedy's time working on the original Max Payne, a game the team didn't plan past, in terms of sequels.
"I, for one, happily killed almost every character in Max Payne," said Sam Lake, Remedy's creative director and head writer, in a recent Polygon interview. "That proved to be a challenge when making the sequel. That taught us that with Alan Wake and everything we do, the idea of a sequel and sequels has to be there from the beginning.
"For Alan Wake, from the get-go, we assumed there was going to be a sequel and we mapped things further out when it came to character, story, details and focus changes. We knew we would have to iterate and refine, but there was always a rough road map there."
As Alan Wake neared shipping in 2010, the team started focusing on making those rough plans more concrete.
"Near the end of Alan Wake, we were sitting down and talking about the sequel and where we should be taking it, on a detailed level," Lake said. "More or less straight from getting Alan Wakeshipped, we were working on a sequel and planning on a sequel."
And it's not just Alan Wake 2 that Remedy was planning on.
"Definitely what we have mapped out is a longer thing than the first game and a sequel; there is more to it," Lake said. "In many ways, we see the universe as a bigger thing. Alan Wake is a very central character, but we have other characters around him like [friend and agent Barry Wheeler] and his wife Alice and Sheriff Sarah Breaker and other characters there.
"We feel this is a big universe to develop and explore in many ways."
It's one thing to want a sequel to your game. Even planning the story out for a sequel isn't that surprising. But Remedy has a working prototype, one it created about five years ago to show off Alan Wake 2.It used that prototype to create a pitch video to shop around to potential publishers. Lake said the video is not meant to be the opening of the sequel, but a taste of what was to come.
"It's more like a mood piece," he said. "The high-level thematic elements of what's there.
"Clearly in the prototype we see Alan Wake himself as a more experienced player in the secret war against the forces of darkness."
The prototype also shows off enemies not seen in the original game, new settings and a new mechanic that the team was excited about.
"You can see a glimpse of rewriting reality in the video," Lake said. "Those were new things that we started prototyping and working on."
Narratively, Lake said, the idea was to continue Wake's journey and his struggle with the rising force of evil in the sequel.
**
**Concept art for Alan Wake 2: A reality tear"It's clear that escaping from the dark place can't be too easy and there should be a price to pay," he said. "So going into the sequel, there needs to be further journey and story arc for him to escape."
As it turns out, the prototype Lake showed Polygon (which you can see above) isn't the team's only prototype. It's just the most polished piece of gameplay the studio has for Alan Wake 2, the one it used to pitch the game.
"There were a lot of rougher gameplay prototypes," he said. "We had different gameplay tests and elements and some assets."
Eventually, many of those bits and pieces ended up inAlan Wake's American Nightmare, a sort of stand-alone story told within the universe of Alan Wake. That downloadable game, released in 2012 on Xbox 360 and later on Windows PC, was, it seems, Remedy's final realization that Alan Wake 2 wasn't happening anytime soon.
"The setting, even some of the enemies, ended up in American Nightmare, which was a fun, small project with very limited resources," Lake said. "You can glimpse certain aspects of American Nightmare in the prototype."
It's unusual for a studio to allow an outsider, let alone the public, to see a prototype for a game that was never published.
When Remedy first told me it was going to let me look at the prototype, my first thought was that Alan Wake 2 was completely dead.
But that's not why Lake and the rest of the developers at Remedy were so comfortable releasing it.
"The thing that made this idea of releasing this prototype demo OK is that it is very much on a high level," Lake said. "There are no spoilers in it. That being said, I do hope we get an opportunity to work on Alan Wake 2. I want to do more Wake at some point."
Last year, Lake publicly told all of those Alan Wake fans that the sequel wasn't in the works because the studio didn't feel like the time was right. The scope of what Remedy wants to create didn't match with what it was able to do while working on Quantum Break.
"It wouldn't have been the sequel that Alan Wake deserves to get," he said. "But the possibilities are still out there."
And the timing certainly has improved.
ALAN WAKE 2 TO QUANTUM BREAK
While Remedy had a publishing deal with Microsoft for the original game, the studio owns the rights to the Alan Wake franchise. So once it was happy with the early work prototyping Alan Wake 2, Remedy began to take the video around to a number of publishers.
Eventually, it arrived once more at Microsoft.
"They have been really supportive about Alan Wake and [now head of Xbox] Phil Spencer has been awesomely supportive when it comes to Remedy and Alan Wake along the way," Lake said. "We showed it to Microsoft and I guess at the time Microsoft was looking for something slightly different for their portfolio.
"Quite quickly our discussion about Alan Wake 2 turned into something else and that something else turned into Quantum Break, which was great and very exciting."
Quantum Break was first shown to the outside world during the Xbox One reveal event on Microsoft's Redmond, Washington, campus in May 2013.
Like Alan Wake, Quantum Break is a third-person action game, though it seems to rely more heavily on shooting. The game takes place after a time-travel experiment goes awry on the campus of a fictional northeastern university. One of the major twists to the game's design is that it will include a significant live-action element. After playing through an episode of the game, players watch an episode of the show. The show, and the game, are both impacted by player choice.
****[FONT=arial]Concept art for Alan Wake 2: Wake navigates a reality tearWhile Quantum Break was initially set for a 2014 release, it was later delayed to 2015. This year, the game was pushed back to 2016 to give Remedy the time to polish the game, and move it away from Microsoft's other exclusives due to hit by the end of this year.
"The team and the work is very much focused on Quantum Break," Lake said. "We are living in Quantum Break land and enjoying ourselves, but at the same time we are in a place where we are starting to look into the future and starting to have discussions about what is next."
There are multiple possibilities, Lake said. The team could, for instance, work on another game in the Quantum Break universe — a backdrop that, as with Alan Wake, was not created for a single game.
"Among other things," he added, "we are discussing the possibility of an Alan Wake sequel with multiple partners, but nothing has been decided."
**[/FONT]**Concept art for Alan Wake 2: The Arizona desert would later appear in American NightmareWhatever happens, Remedy needs a next big thing. The studio has grown quite a bit working on Quantum Break, a game Lake describes as a very ambitious project. Where Remedy had a headcount of 85 as Alan Wake was wrapping up, the studio is now up to 135.
Microsoft's Spencer, a longtime and public supporter of both Remedy and Alan Wake, told Polygon he remains a fan of the franchise.
"It was one of the most engrossing and cinematic games of the Xbox 360 generation and I think it would be interesting to see what Remedy would do if they decided to revisit the IP again," he said. "In our industry, for better or worse, we sometimes have a tendency to let the success of a game immediately dictate the next project, but Remedy is a studio that follows their own passion.
"I love what they are doing with Quantum Break — they're focused on making a great game. After that, I'm sure they will spend time deciding what they are passionate about next."
ALAN WAKE 2
A lot has changed since 2010, and not just in games.
Since the release of Alan Wake, the notion of standardized television programming has been torn apart and reassembled. Big, original shows likeHouse of Cards, Daredevil and Transparent are released an entire season at a time. Cable television stalwarts like HBO now offer stand-alone service to cord-cutters.
Where episodic gaming was once unusual, it has now found a champion in Telltale Games' wildly popular Walking Dead series.
The shift in the way entertainment is now consumed is likely to impact any future Alan Wake games.
Could a potential Alan Wake 2 be released one episode at a time, instead of on disc, as a sort of gaming service, I asked Lake.
"Thinking about it, episodic and in some ways the concept of game as a service, is doing really, really well out there," Lake said. "Episodic is just very much part of how we pace our experiences, as it was with Alan Wake, as it is withQuantum Break now. In some ways that would make sense; not saying that some other approach wouldn't work just as well. But I'm sure that would be part of the discussion, at least."
And, Lake points out, there continues to be "awesome, revolutionary" storytelling going on in television.
**[FONT=arial]​[/FONT]**Concept art for Alan Wake 2: Wake wades through a flooded city"It continues to be an awesome source of inspiration for our storytelling," he said. "Things like True Detective and other great TV series out there. And talking about Alan Wake and what were our sources of inspiration for the original Alan Wake, there are interesting things happening about that as well.
"Both Twin Peaks and X-Files are coming back, which is something I'm really excited about and looking forward to."
With Quantum Break winding down, and Remedy's interest in an Alan Wakesequel scaling up, it feels like the timing could be right. Add to that renewed interest in the sort of storytelling that Alan Wake comes from, and a desire to see original episodic programming in places other than cable, and you might have a perfect storm for a next Alan Wake game.
Does Microsoft have the appetite now for Alan Wake 2, I asked Lake, or is it still looking for something different?
"I wouldn't start guessing," he said. "But definitely we'll have those discussions."
And what are the odds of us seeing an Alan Wake sequel published with or without Microsoft?
"It's hard to guess," he said. "I would love to do that … it feels that time has only refined the ideas of what the sequel would be, which is great. It's almost, in some ways and on some level, that all of this extra time to think it about it has made it tastier and more exciting.
"Only time will tell."


**
**
**Nadam se da će ovo ipak ugledati svetlost dana. Bilo uz pomoć MS, Sony, Nintenda, Steam ili nekog petog, nije bitno. Only time will tell…
@Lynx, Ajde da malo plačemo