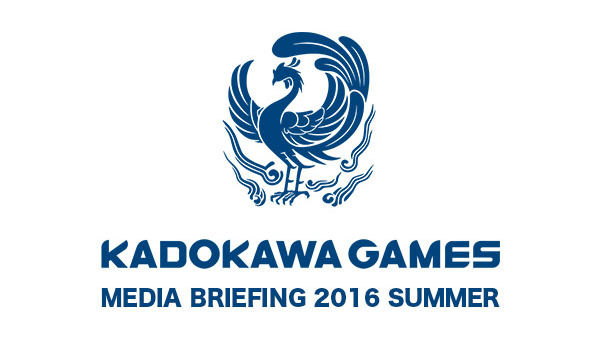 Kadokawa Games will host its Summer 2016 Media Briefing on June 13 at 13:30 JST in the Tokyo metropolitan area, the company announced.
The event will feature the latest information on new titles like "Demon Gaze 2, God Wars: Beyond Time, Root Letter, and so on." The only other announced titles in Kadokawa Games' software lineup are The Legend of Heroes: Trails in the Sky the 3rd Evolution and Reco Love for PS Vita, so we'll likely hear more about those as well. It's also worth noting that Kadokawa Games owns From Software, so it's possible we'll hear about something new from them.
The company is extending a special invitation to 10 lucky candidates (who are over the age of 20) to attend the event at their own expense by applying via a special application site. The application will be available until June 9 and winners will be notified around June 10.
Read more at Kadokawa Games Summer 2016 Media Briefing set for June 13 - Gematsu
Jedva čekam da kažu još o Demon Gaze 2 i ostalim igrama. Nadam se da će najaviti kad će igra izaći i kod nas jer je prvi deo fenomenalna igra. Isto važi i za Root Letter. Očekujem da će reći i nešto u vezi sa Dark Souls 3 DLC, jer se to uklapa u neki vremenski period ako će DLC izaći nakon E3, pri kraju godine.