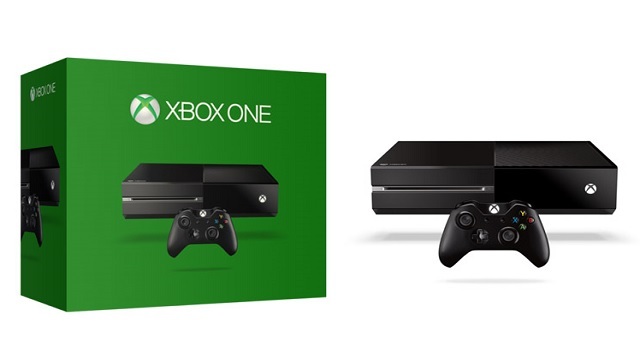 While the PlayStation 4 was still the best-selling console in North America in June, the Xbox One managed to double its sales over the previous month, according to the latest report from the NPD Group and an official press release from Microsoft.
While the NPD Group no longer releases sales numbers to the general public, leaving it up to individual companies to share the results as they see fit, Newegg's videogame news site GamingCrate actually published the full rundown earlier today. The article has since been pulled, but screengrabs have resurfaced across the 'Net, and the numbers have been confirmed by those with access to the data.
According to those figures, the PlayStation 4 managed to take the top spot with 269,000 units sold, but the Xbox One was close behind with 197,000. That's a far stronger performance than we've seen of late from Microsoft's new console. The bump is almost certainly due to the June 9th introduction of a new Kinect-free Xbox One that retails for $399—the same cost as the PlayStation 4—but the NPD report doesn't break down the numbers by individual SKUs, so it's impossible to say for sure exactly how much of an impact the cheaper model had.
Nintendo's Wii U, though lagging behind this generation's other two consoles, still put up some impressive numbers in its own right, with 140,000 sold. That's an increase of 233% over last June, so it's clear the console isn't quite down and out yet.
The Wii U's performance was helped by continued strong sales of Mario Kart 8, which was the best-selling game on any one platform with 401,000 physical units sold.
When multiple platforms are combined, the top slot goes to Watch Dogs, with 618,000 copies, around a third of which were on PS4. Shockingly, the Xbox 360 version came in second, outselling the Xbox One version by around 17,000 copies.
Overall, June was a strong month for videogame sales in North American Markets, with the market up 24% year-over-year. Hardware sales were up 106%, while software saw a relatively minor 3% drop.
Here are the full NPD results, with numbers where available:
Hardware
PlayStation 4 -269,000
Xbox One – 197,000
Nintendo 3DS – 152,000
Wii U – 140,000
Xbox 360 – 62,000
PlayStation 3 – 42,000
Wii – 19,000
PlayStation Vita – 15,000
Nintendo DS – 1,000
Software (by SKU)
Mario Kart 8 (Wii U) – 401,000
Watch Dogs (PS4) – 210,000
EA Sports UFC (PS4) – 160,000
Watch Dogs (360) – 154,000
Minecraft (360) – 151,000
Minecraft (PS3) – 144,000
Tomodachi Life (3DS) – 138,000
Watch Dogs (XBO) – 137,000
EA Sports UFC (XBO) – 118,000
Watch Dogs (PS3) – 117,000
Software (combined SKUs):
Watch Dogs (PS4, 360, Xbox One, PS3, PC)
Mario Kart 8 (Wii U)
Minecraft (360, PS3)
EA Sports UFC (PS4, Xbox One)
FIFA 14 (PS4, 360, Xbox One, PS3, Vita)
NBA 2K14 (360, PS3, PS4, Xbox One, PC)
Wolfenstein: The New Order (PS4, Xbox One, 360, PS3, PC)
Call of Duty: Ghosts (360, PS4, PS3, Xbox One, Wii U, PC)
Tomodachi Life (3DS)
Grand Theft Auto V (360, PS3)