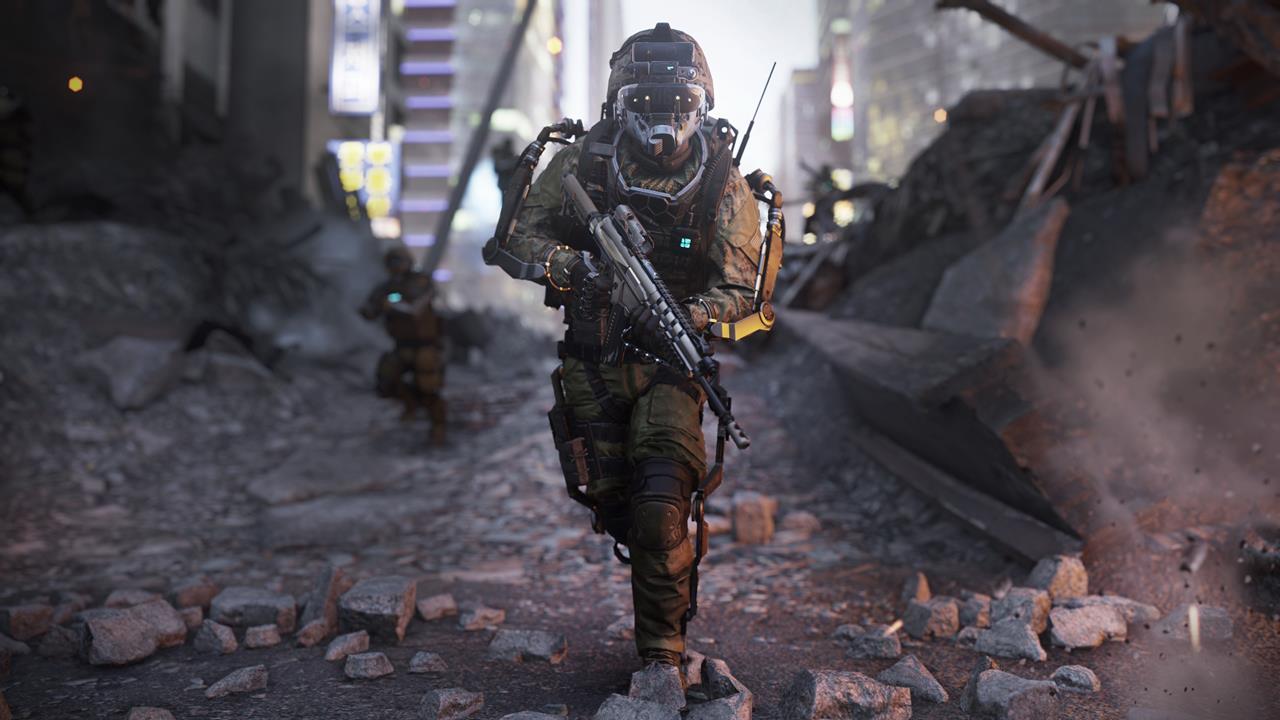 Call of Duty: Advanced Warfare developer Sledgehammer Games says its going to be adding the most amount of 'new' to its multiplayer offering than you've seen in the series for a long time. What does that mean? Exploding sheep? Holy hand grenades? WHAT?
It follows confirmation from studio co-founder Michael Condrey that Call of Duty: Advanced Warfare multiplayer gadgets won't be over-powered. Anyone who's cowered indoors during a whole match on Modern Warfare 2′s Quarry map to escape an enemy AC-130 will probably enjoy that news.
Speaking with Metro, Condrey said of changes to the shooter's multiplayer, "We'll have our own style. The exoskeletons are definitely in there and that's the core of the game.
"Our multiplayer has what I'm going to call the biggest set of new, as you call it, cool gear that you've seen in a long time. It's a big step forward, from three years in development we've been able to innovate across the game. Everything you saw [at E3]… just imagine what that's going to mean for multiplayer. You're going to find that new is what it's all about."
Then, speaking with Forbes, Condrey touched on all of the exo-suit skills and gadgets seen in the Call of Duty: Advanced Warfare E3 2014 demo, such as cycled grenades and more.
He said, "Well, you can imagine that we want all these toys in multiplayer somehow. We'll have much more to share soon. But on the highest level, the Advanced soldier which our E3 demo showcased is the Advanced soldier you'll see in multiplayer."
The game's out on PC, PS3, PS4, Xbox 360 and Xbox One on November 4.
[SIZE=1]http://www.vg247.com/2014/06/19/call-of-duty-advanced-warfare-multiplayer-xbox-ps4-pc-it-sounds-like-it-will-be-quite-different/[/SIZE]
Vise o tome: http://metro.co.uk/2014/06/17/call-of-duty-advanced-warfare-interview-and-preview-the-science-of-cod-4765105/