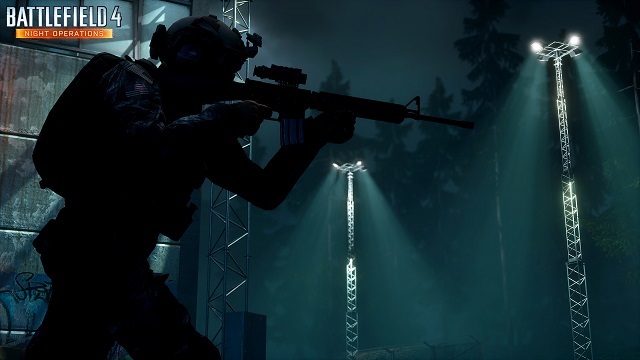 DICE has explained how Battlefield 4's upcoming Night Operations update will alter how you play the game.
Night Operations is set to go live next month and will add a new map called Zavod: Graveyard Shift, which is a nighttime version of the Zavod 311 map. The map features destructible lights, which you can use to your advantage, and ground level fog that will shield players on the ground from those above.
As well as this, unlike on most Battlefield 4 maps, players will want to avoid getting in vehicles as the lights on them will make them an easy target at night. Flanking also becomes a lot more prominent due to the cover of darkness. Finally, players will have to be more aware of the attachments they use as flashlights and laser sights will instantly show everyone where they are.
Battlefield 4: Night Operations will be available on PlayStation 4, Xbox One, PlayStation 3, Xbox 360, and PC in September.
http://www.egmnow.com/articles/news/heres-how-battlefield-4s-night-operations-update-will-change-the-game/