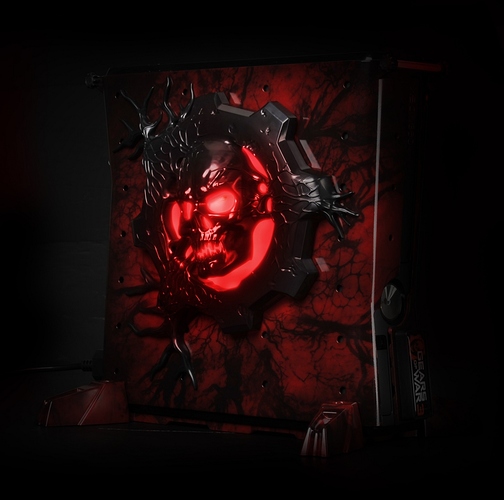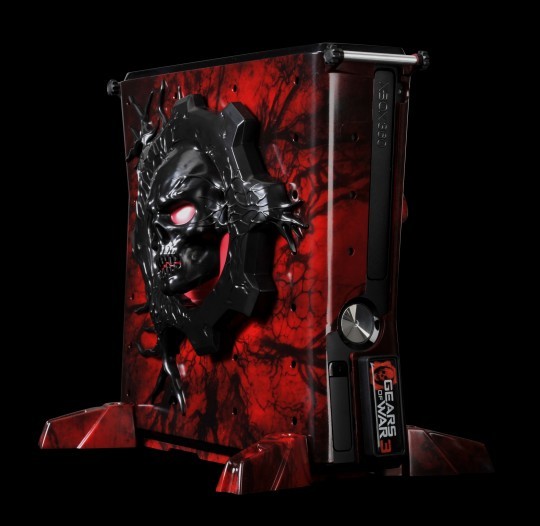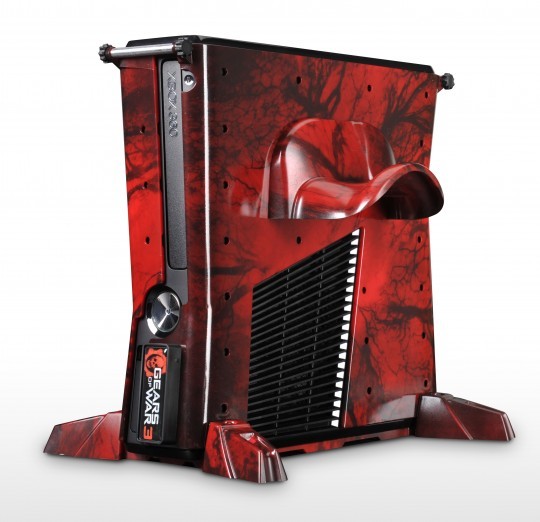 The Gears of War 3 vault consists of a single chassis, body panels, and locking mechanisms that ensure a good fit for your Xbox 360 slim. Custom features such as the LED backed Infected Omen, controller dock, and custom Gears of War 3 themed imaging. The Infected Omen has four different modes of LED lighting, giving you control of the GoW3 Vault's custom features.
***THIS IS A PRE-ORDER ITEMESTIMATED SHIPPING DATE IS SEPTEMBER 13TH, 2011
Calibur11 cooperated with EPIC games to create a custom housing unit for the Xbox 360 slim that celebrates Gears of War 3 in a big way. It offers the same revolutionary advantages as their other products, and provides a unique aesthetic upgrade that is true to Gears of War fans. The unit is completely interactive with the Gears of War 3 experience by responding to in game stimuli. Every time you are injured by an enemy in GOW 3 the Vault's LEDs glow red, letting you know it is time to step up to the plate and get back to business. The custom graphics and Gears of War theme make this a perfect collector's item for fans of Gears of War.