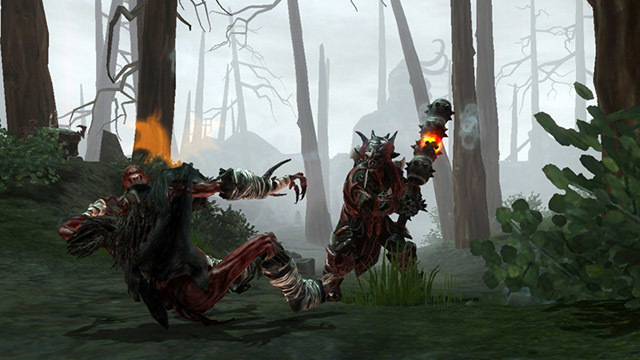 Microsoft has pulled free-to-play action-RPG Ascend: Hand of Kul from the Xbox Games Store and will shut down the game in full this November, developer Signal Studios revealed.
"Signal Studios must regretfully announce that despite our best efforts and the games success, Microsoft has discontinued support for Ascend: Hand of Kul on the Xbox 360 and removed the game from the Xbox Live Marketplace," reads a post on the studio's official website. "This surfaced to us while investigating various issues players have been experiencing over the weekend.
"We are deeply saddened by this decision and the impact it has on our community. While Microsoft discontinued support for the Xbox 360 version of Ascend, Signal has released a free BETA version of the game on Steam with a wealth of gameplay improvements where the community can still enjoy slaying trolls and converting altars."
The action-RPG, which launched on Xbox Live Arcade September 25, 2013, will close completely on November 18. Those who already own Ascend will be able to keep playing until that date.