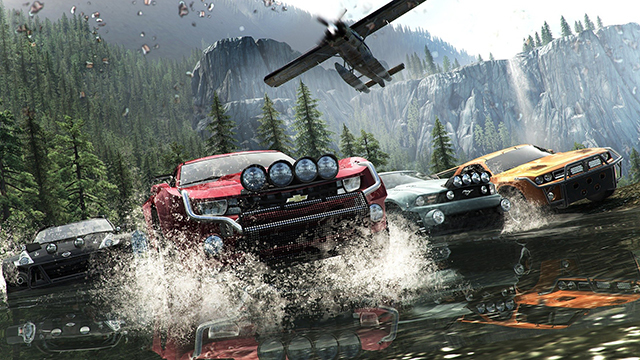 Ubisoft has released a two-hour trial of Ivory Tower's open-world racer The Crew on PlayStation 4 and Xbox One.
Instead of a demo, the trial is actually the full version of the game, so it will require a 14GB download on PlayStation 4 and a 16GB download on Xbox One. Any progress made during the two hours can be carried over to the retail version if purchased.
"Despite delivering an impressive playground that captures the spirit of America, The Crew struggles to build out a worthwhile game experience around it, resorting to frustrating missions, insipid storytelling, and off-putting microtransactions," Josh wrote in our review, which you can read here.
The Crew is available now on PlayStation 4, Xbox 360, Xbox One, and PC.
http://www.egmnow.com/articles/news/free-time-limited-trial-of-the-crew-now-available-on-ps4-and-xbox-one/