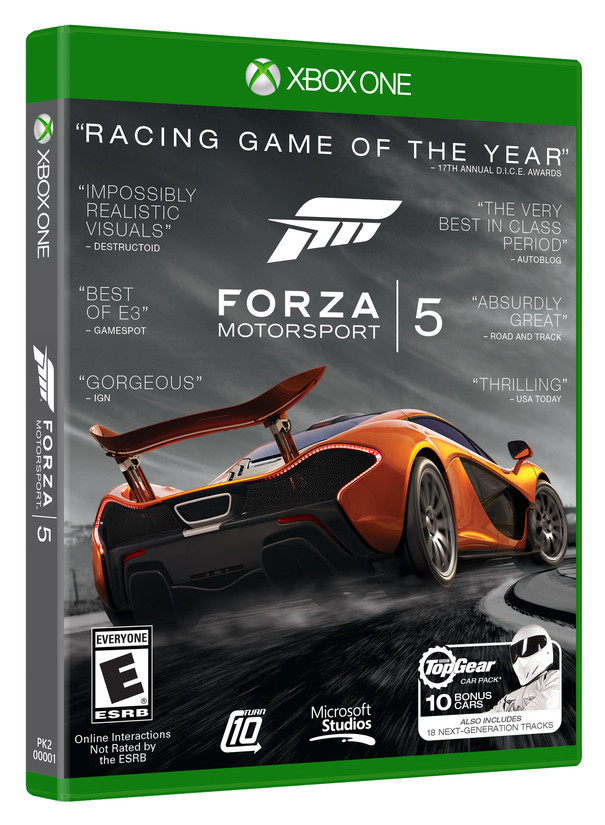 Forza Motorsport 5: Racing Game of the Year is coming to Xbox One on July 22, developer Turn 10 Studios has announced (via IGN).
This version of the game includes all of the original game's content, 18 "next-generation tracks" (the 15 included at launch, plus Road America, Long Beach, and 1 unannounced track), and the Top Gear car pack, which includes 10 additional vehicles. All of this can be yours for just $60.
Recently Turn 10 announced that it would be extending Forza 5's Car Pass by adding two additional DLC car packs. The first released last week, and the second is due in July.
Microsoft and Playground Games announced last week that a sequel to Forza spin-off Forza Horizon is in development for Xbox 360 and Xbox One, and is due to launch this fall.