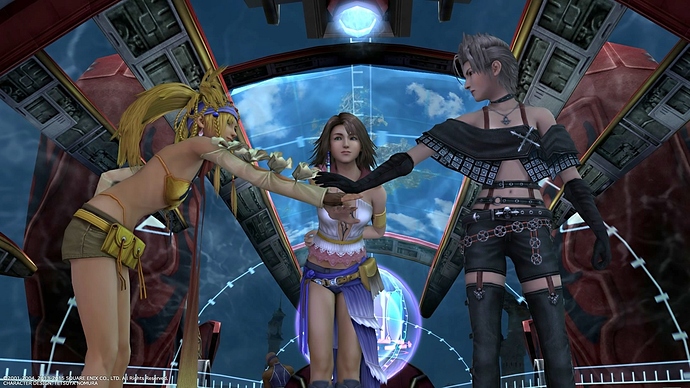 A PC version of Final Fantasy X|X-2 HD Remaster has been listed by Amazon.fr. The online shopping website is indicating a release date set for the 25th of March. It also posted Windows 7 and Windows 8 as the supported platforms while mentioning Koch Media as the distributor. The same company partnered with Square Enix in the past for the European releases of Lara Croft And The Temple of Osiris, Murdered: Soul Suspect as well as the two Kingdom Hearts remix collections.
Square Enix has not yet confirmed a PC release for Final Fantasy X|X-2 HD Remaster. The collection came out for the PlayStation 3 and PlayStation Vita last year on March 18. The upcoming PS4 version, which comes with even better graphics as well as the ability to switch between the old and new background music, is launching on the 12th of May. You can preorder the U.S. release of the PlayStation 4 port with this link on Amazon.com.
Final Fantasy X|X-2 HD Remaster contains Final Fantasy X International and Final Fantasy X-2 International + Last Mission. In addition to the above-mentioned collection, Square Enix has been putting a lot of games from the Final Fantasy franchise on the PC with the updated versions of Final Fantasy VII and Final Fantasy VIII in addition to Final Fantasy XIII, Final Fantasy XIII-2 and the upcoming Lightning Returns: Final Fantasy XIII.
Source : http://gameidealist.com/news/final-fantasy-xx-2-hd-remaster-listed-for-pc-with-release-date-and-more-info/
Square Enix, bring FFXV to PC, pl0x