Napokon da su ubacili street mode… Jedva čekam
VOLTA Football is EA's next generation FIFA Steet , only a whole lot more arcade-like and fast paced. This is no longer just football, this is now a American Ninja Master simulator with the inclusion of a football. Wall-run, do back-flips over your opponents – there are plenty of crazy moves you can do in Volta Football. But the craziness doesn't end there.*
VOLTA Football is all about player identity and expression. You start by creating your player with an extremely in-depth player customisation tool and then play through an introductory story-mode which shows you the ropes before throwing into a vast online world where you can compete with and against other players. You play to win tokens which can then be spent in an online store to buy real brand clothes and gear to pimp your player. Of course you will be able to buy in-game currency online if you can't be arsed grinding away for the coin.*
*So, in a nutshell, VOLTA Football is the PlayStation Home of sports games. It looks really cool, but its not what fans were expecting.
Fifa 19 + Fifa Street

Moraju nekako da nas zadrze, jer ne verujem da ce se do nove generacije ista menjati u gameplayu, pa onda daj da gurnemo Street mode

Glupa Volta. Svake godine reklamiraju na sva zvona neke nabudzene modove koje niko nece igrati, kao sto je bio Journey.
Jedino sto ima smisla su FUT izmene, a to jos uvek koliko znam nisu predstavili.
Sviđa mi se što su konačno vratili kružić za šutiranje slobodnjaka i penala…
Ne moze da smeta kad uvek moze da se ugasi. Ne znam sta drame po forumima.
Po prikazanom ubacena Bay Arena u igru.
Sad bas videh ovaj trailer, ne izgleda lose. Citam nes komentare i vidim da dosta ljudi pljuju po igri i navodno planuraju prelazak na pes. Izgleda da se na ovom forumu bas gotivi fifa, ima li nekog pes fana da ne budem sam

Slično ovako je bilo u 2005. Verziji… Mogao si da nameštaš spin na lopti i pogađaš pravac… Odlično, sve više mi se sviđa
Pes je zvanicno propao kao igra, svaki sledeci deo je sve gori i gori. Ja sam bio fan ali do pre nekih 10 godina.
Ne bih se bas slozio al dobro, mozda i ja ne razumem neke stvari zato sto saam casual igrac i uopste me ne zanima online igranje.

Čekaj, šta je bolje u tom delu? Imaju 3 licence i to je to… Gameplay nisam baš i primetio da je bolji… Jeste drugačija dinamika, ali ništa bolja od fife
Pes ce propasti kad prestanu da ga prave. Ocigledno im dobro ide. To sto nam se ne svidja je druga stvar.
Gde si ti to procitao da ljudi planiraju preci na PES? Kakve nebuloze ti pises…
Vidis da si ovde vec duze vreme jedini koji PES spominje, a kamoli da ga jos neko igra.
PES je tesko smece od igre i ne razumem kako zdrava glava pored FIFE moze da igra tu glupost.
Uvek cu stati u odbranu onoga za sta objektivno mislim da je bolje. Bio sam "fan" PESa, bio sam i "FIFE". Bio.
PES vise nicemu ne valja, dok je i FIFA krenula silaznom putanjom (bar sa 19kom), ali je opet FIFA svetlosnu godinu ispred robotskog PESa.
I nemoj zivota ti i u temi FIFE da spominjes PES. Najezim se kad vidim da neko te dve igre, sada, stavlja u isti kos, a da ne pricam o nebulozama da je bolji od FIFE.
Gledaj malo fudbal, pa upali FIFU i uzivaj

Procitao sam ja na EA forumu (ima dosta komentara) a on je verovatno procitao od mene.

Ja ću prvi put posle 8godina kupiti ponovo novu fifu.Zadnja koju sam igrao je bila 11 na 360ki.Zbog street moda najviše jer ponekad povežem samo xbox classic zbog fife street
Fenomenalno!
Videcete, fifa 20 ce biti mnogo drugacija od 19-ice.
Siguran sam, prvo zbog prekida koji su prema traileru uradjeni fenomenalno, zatim ubacuju street mod koji ce biti brutalan. Pogotovo jer ce imati fluidan online mod i za street fudbal.
Vrhunski gameplay i mehanika igre, jos bolji nego u 19-ici.
Mane koje ce da ostanu:
skripta koja ce da kida zivce​:joy:


To sto ce u fut modu imati 100 varijanti kartica
I naravno najveca mana je sam EA koji ne zna sta vise da izmisli da ljudima uzme pare, ali dobro, videli da im dobro ide pa sto da ne…


Da mene neko pita, ja sam za varijantu da svaki igrac ima standardnu karticu, i da izlazi samo totw, nikakve druge gluposti. Naravno i ikone, to se ne dovodi u pitanje.
A sada se ovde kunem:
Necu nikada vise prodavati igrace od 500k coinsa da bih kupovao packove


Kao sto sam radio do sad, i zbog toga batalio fut…i opet se vracao…i opet batalio…i tako u krug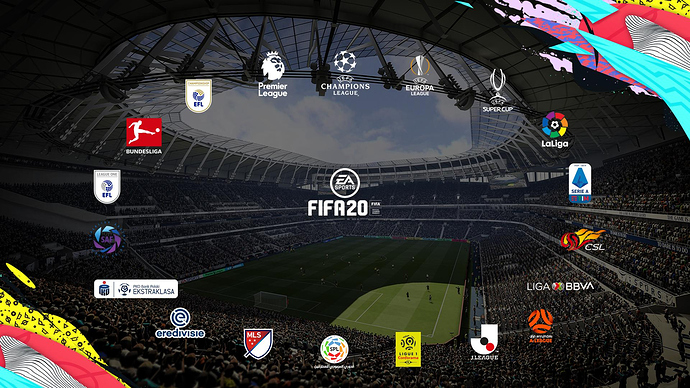 ** THE WORLD'S GAME**
UNRIVALED AUTHENTICITY
EA SPORTS FIFA 20 brings you more than 30 official leagues, 700+ teams, and 17,000+ authentic players.
Play in any of the 90 licensed stadiums across the globe, and experience exclusive access to the world's biggest competitions.
ONLY IN FIFA 20
Lead your favourite club to UEFA Champions League or UEFA Europa League glory, experience the triumph of lifting the Premier League trophy, and revel in the atmosphere of the Bundesliga and the energy of LaLiga Santander; only in FIFA 20.
PLAY THE WORLD'S MOST PRESTIGIOUS LEAGUES
Exclusive to EA SPORTS FIFA 20, breathe in the atmosphere at the pinnacle of club football in the UEFA Champions League. Experience the spectacle of European nights in the fully licensed UEFA Champions League, UEFA Europa League, and UEFA Super Cup with authentic broadcast packages, branding, and custom commentary that bring European competitions to life.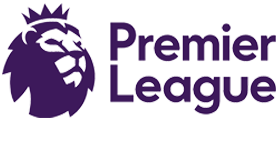 The only place where you can experience the competition, energy and excitement of the world's most popular league.
The Premier League experience will feature all 20 clubs, all 20 stadiums, and an authentic broadcast, commentary, and pre-match choreography package making it the most authentic ever representation of the league; exclusive to FIFA 20 players.

Formed in 1888 by twelve founder members, the EFL is the world's original football league competition and is the template for leagues the world over. FIFA 20 will include all 72 member clubs and 11 licensed stadia, showcasing the unique heritage, pride and passion at the heart of British football. From Career Mode to Kick-Off, Atlético to Real Madrid, and João Félix to Eden Hazard
Play with the biggest stars from all 20 LaLiga Santander clubs throughout every mode, exclusively in FIFA 20. The impressive broadcast package complete with 360-degree replays will further immerse you in every aspect of LaLiga atmosphere. Nowhere else can you play as all 18 Bundesliga clubs with authentic squads, kits, and crests.
In FIFA 20, enjoy full and exclusive Bundesliga authenticity with accurate recreations of the league's biggest names like Marco Reus, Kai Havertz and Mats Hummels. An authentic broadcast package, complete with exclusive branding and immersive stadium atmospheres brings you ever closer to the action, whichever team you play with.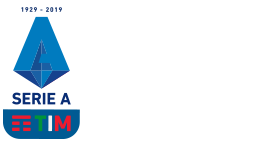 From Dybala to Piątek the San Siro to Stadio Olimpico, experience all the atmosphere and energy of Italy's top flight. All of Serie A TIM's biggest stars are playable in FIFA 20, bringing you the prestige and passion of il bellissimo gioco.
FIFA 20 brings you the action, authenticity and drama of France's prestigious Ligue 1 Conforama. With all the Ligue 1 teams, and fully authentic matchday branding, broadcast packages and pre-match atmosphere, FIFA 20 brings you the most realistic Ligue 1 experience.
** THE BEST OF THE WORLD'S GAME**
FIFA 20 will include exclusive HD licences for some of the world's greatest football league competitions including; The EFL (English Football League) Mexico's LIGA BBVA MX, Japan's Meiji Yasuda J1 League and Major League Soccer. It will also include authentic licenses for; the CSL – Chinese Super League, the Dutch Eredivisie, Poland's PKO BP Ekstraklasa, the Saudi Pro League, and more.
izvor FIFA 20 Exclusive Licenses - All Leagues and Clubs
U sustini najveca novina je da ce biti mnogo novih stadiona uz gubljenje 2 (Juve i Bajern).