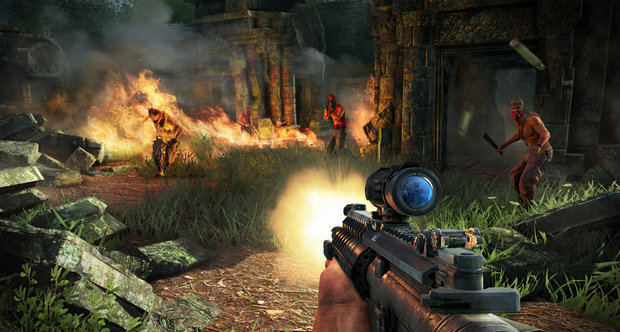 Far Cry 3 technical director Cedric Decelles is thoroughly excited for PS4 and the next-generation of consoles. After accepting the award for Best Technology at the GDC Awards, we chatted with him about what he thinks will come from the next-gen.
Perhaps the most important change in the next-gen is the switch to familiar x86 architecture, used in most modern Intel and AMD-powered PCs. (PS4 is already confirmed to use an x86 chip, the next Xbox is rumored to follow.) "Compared to previous generations, we can get the most out of them really quickly because it's a known architecture," Decelles told Shacknews. "We don't have to learn that much to get good use of it. That's good because we'll have better games quicker."
Because next-gen uses familiar technology, Decelles believes that it won't take as long to get significant gains. "We're starting the master the PS3 just right now. It's been six or seven years, and I think we'll be able to master the new consoles, the new hardware, even quicker," he said.
So what can we expect from the next-gen? "Better graphics, for sure." But beyond that, Decelles is excited to see "greater worlds, richer worlds, with more diversity because you have more memory… More enemies, more AI, more physics, more complex gameplay, more of everything."