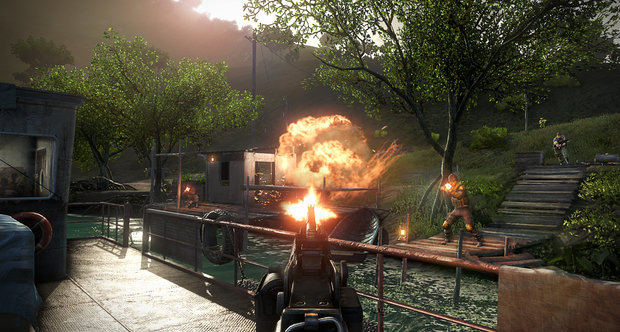 We really liked Far Cry 3. And apparently, so did nearly 5 million of you. With the open world shooter being positioned as one of Ubisoft's "major pillars," the company is quickly working on a follow-up.
The unannounced Far Cry 3: Blood Dragon has been discovered on the Brazilian ratings site, and is set to arrive on PC, PS3, and Xbox 360 like the original game. In addition, possible XBLA artwork has been discovered.
Given those two clues, it appears Blood Dragon will be a standalone downloadable game. But what will it be about? Joystiq recently chatted with Far Cry 3 lead writer Jeffrey Yohalem, who admitted that he's working on something now that will be "surprising." In addition, he said that it's a "strike while the iron's hot" sort of endeavor.
Shacknews has contacted Ubisoft for more information. Given the publisher's knack for leaks lately, it seems very likely Blood Dragon is real.