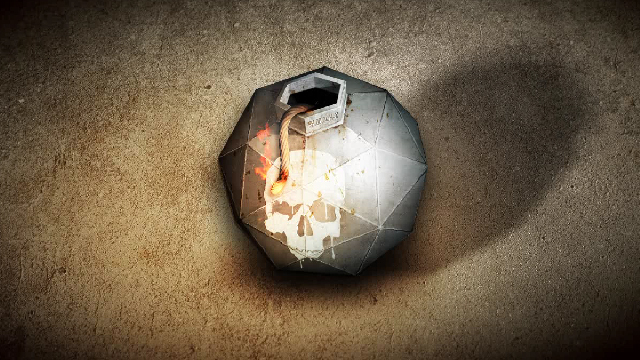 Interceptor Entertainment may be going forward with Duke Nukem: Mass Destruction sans the "Duke Nukem" part a new teaser website indicates.
NoGumNeeded.com, which Interceptor's previous URL AllOutofGum.com now redirects to, shows a count down timer that ends in just under 28 days, on May 14. The only other detail is a polygonal bomb with a skull painted on it and teaser text that reads, "Few could have predicted…"
There's also background music that, toward the end, contains what sounds like an audio commentary from soldiers battling, perhaps, alien creatures.
Interceptor launched AllOutofGum in February as to tease a new Duke Nukem game called Duke Nukem: Mass Destruction, described as a "top-down role-playing game." This spurred a lawsuit between Gearbox Software and Interceptor over ownership of the Duke Nukem IP rights. Gearbox Software, of course, previously finished up 3D Realms 10-plus years work on Duke Nukem Forever (which was critically panned and, sales-wise, a flop).
The new URL and the image on the landing page suggest that Mass Destruction is still moving forward, with "NoGumNeeded" implying that Duke Nukem, the character, is not required for the game to succeed.
Last month, Interceptor acquired 3D Realms and Apogee Software, the original Duke Nukem devs, and placed one of their own as CEO.
http://www.egmnow.com/articles/news/teaser-site-points-to-duke-nukem-less-duke-nukem-game-from-interceptor/